Signs of All Types
Signs of All Types Produced Locally
Since 1989 Graphic Impact custom signs Tucson AZ has been producing signs and incorporating the right technology to produce custom products year after year.
From the smallest decals to some of Tucson's largest projects, we have been the go to company offering economical pricing and amazing delivery times.
We are fabricators. wholesalers, installers, and when necessary distributors. Close to 20,000 customers. No job is too small or too large.
Larger Signs
Larger Signs. Variety of Materials
You are invited to view our work throughout Tucson. Our signage can be seen on the University of Arizona Campus, on quite a few Banner Health buildings and on Pima County facility structures to name a few. We have served as a designer, fabricator and project manager on many of these projects.
Metal Way Finding
Directional Signs for Buildings, Lobbies and General Way Finding
Dimensional letters and logos are fabricated with using precise, powerful, lasers and routers.To this we add durable digital imaging print technology and finished with a clear coat technology.
For directories, we prefer the use of modular systems and, when necessary, include ADA compliant fabrication techniques that conform to federal, state and local regulations.
Inerior Signs
Temporary and Permanent Signs for Interior Use
At Graphic Impact, we print on almost any material at thicknesses up to two inches and widths up to eight feet by any length. Any quantity produced in as little as 1-2 business days.
There are no minimums and no charges for set-up. Colors are more vivid than any other process and experienced customer service representatives and designers are available to assist you.
Custom ADA signage, exhibit signs, diectional signs, lobby signs and much more are all available from a local in-house manufacturer.
Signs Can Be Produced on Almost Any Material
We're Ready to Answer All of Your Questions So That You Can Find Out More About the Materials and Sign Types That Are Available to You by Graphic Impact Custom Signs Tucson AZ and Produced In House to Your Specifications.  Since 1989, We're Ready to Put Our Experience to Work for You.
Major Factors to Consider When Choosing Custom Signs
Is this a custom sign for interior or exterior use?  Your first choice for exterior should be aluminum, e-panel, or acrylic.
Are these signs for temporary use, or will they be used for quite some time?  An excellent opportunity to save some money.  The least expensive custom signs are coroplast and foam core.  That doesn't mean that the look has to be cheap looking.  The look of the sign is still based on the design, colors, and type of printers that will be used to produce your signs.
Will signs be exposed to the elements for an exterior period?  A clear coat is available to offer protection of our signs for a period of up to five years.
Will your custom sign company be around when you need them? Do they save your past projects for reordering, and do they have your artwork available for future projects?
Different Processes and Fabrication Techniques
Full-color graphics (even on wood) are printed digitally. Our prints are exceptional in detail and vivid coloring.
Vinyl comes in almost an infinite variety of colors, finishes, and types.  This includes fluorescent, reflective, textured, and special effects such as sparkles.
We also utilize other applications such as thermal heat pressing and toner printing and application.
There's no cost for estimates, facility visits,
and the opportunity to talk to a trained specialist concerning your next project.
Reasons Why Clients Have Chosen Graphic Impact
See what our customers are saying about us!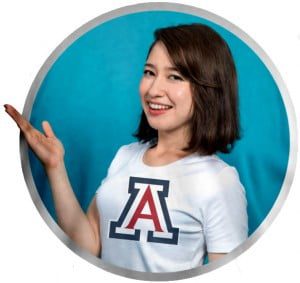 Technology Used for Custom Signs
The latest technology means . . . Being able to print almost any size sign on a single sheet. On virtually any material and in photographic detail.  An industry leader in sign technology.
The latest technology being able to produce full color and white ink, giving us capability that just is not available anyplace else.  Wait till to see the amazing results and 1-2 business day delivery.
Now there is one place where you can have everything you need in record time, including banners, awards, apparel printing, business cards and flyers, promotional specialties, and much more.
The latest technology means . . . can produce products at lower costs than the competition.  That saves you money and keeps the business local.
Durability is important, especially in desert environments.  That's why Graphic Impact has a technology that allows us to clear coat almost every product we market.  Not only does it increase outdoor durability, but it makes colors more vivid and more scratch-resistant.
And We Care About the Environment
Our facility is powered by Solar Energy.  Don't you wish everyone was?
We run a "GREEN" facility.  No harmful solvents, smells and things such as environmental waste disposal issues.
We think that part of our (Tucson) environment is to keep business local.  This provides jobs and helps everyone.
Find out more about some of the types of signs we fabricate in house