Banners: Why In-House Printing Makes Sense
Largest Full Color Banners. Produced in House in Record Time. No Set-Up and No Minimum. Wide Varieties of Types Including Vinyl Banners, Mesh, Fabric, Pull-Up, and Street Banners. 1-2 Business Day Delivery.
Banners produced by Graphic Impact, Tucson, AZ local family company, since 1989 and made right here!
Graphic Impact has been producing high-quality banner printing services for over 3 decades. During that time, we have continuously invested in the latest printing technology and fine-tuned our processes to provide our customers with the best possible product.
From start to finish, our team of highly skilled professionals will work with you to create a banner that perfectly meets your needs and exceeds your expectations.
Here are just a few of the reasons why Graphic Impact should be your go-to source for banner printing:
1. What makes Graphic Impact banners the best quality?
2. The material used
3. The printing process
4. The finishing touches
5. Conclusion
1. What makes Graphic Impact banners the best quality?
Graphic Impact invests in the best-in-class printing technology to ensure every banner is of exceptional quality. This includes state-of-the-art digital printers and our advanced Cutter Plotter to do the final finishing of all our banners.
Our banners are also printed on the best materials available. We use the highest grade 13 oz—vinyl with thermally sealed heat and reinforced grommets for maximum durability. We also use the highest fade resistance rating for our banners, so they will last through all types of weather conditions.
Our team of highly skilled professionals also ensures every banner is printed with the highest level of quality. They will work closely with you from start to finish to make ensure you get the best end result for your design.
At Graphic Impact, we are committed to providing you with the best banner printing services. Our 100% satisfaction guarantee further backs that commitment. Whether you need a banner for a special event or a long-term project, we are dedicated to ensuring you get the highest quality banner.
At Graphic Impact, we make sure to use the highest-grade vinyl material for our banners. Our standard vinyl for all exterior banners is 13 oz. yellow-black intensive vinyl which gives it a dual color. It has a double-stitched hem on the perimeter with reinforced grommets that make it highly durable. This vinyl material is made to last even through rough weather conditions and also has the highest fade resistance ratings.
The material we use is fire retardant and comes with personalized UV printing capabilities. Our banners are tested and certified for indoor and outdoor usage and come with a 5-year warranty. We also use the latest methods for producing banners that minimize the number of welds and add years to their lifespan.
Whenever you require the highest-quality banners for your events, you can count on the banners produced by Graphic Impact to meet the highest standards. With their vibrant colors, reinforced construction, and fade resistant properties, our custom banners are the perfect choice for any event.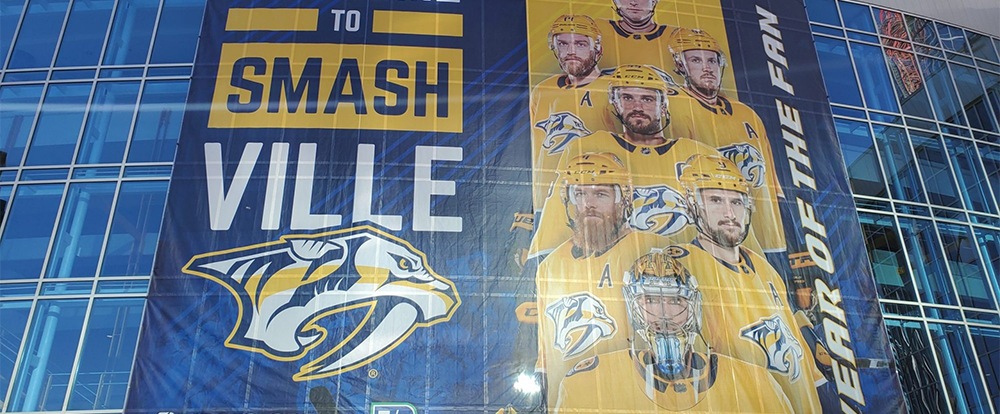 Printing quality is an important consideration when producing banners. We use high-performance grand-format printing machines that can print your custom designs using 1440×1440 dpi resolution. Our high-resolution printing technology uses eco-solvent inks that produce sharp, clear, and vibrant prints that are more accurate and fade-resistant than traditional banner printing.
We use the latest printing machines that can handle large format sizes and run at higher speeds. We can print banners from standard 2'x2' sizes to 50'x50'. Our custom printing provides an opportunity for you to order large-format banners for events or displays with the assurance that the colors and design elements will be printed with the utmost accuracy and clarity.
At Graphic Impact, customization is our specialty. Our cutting-edge technology ensures that your banner prints stay true to your original design. We use the latest equipment, specialized inks, and materials to ensure long-lasting quality prints. Your custom banners are made with precision and accuracy and are perfect for outdoor displays.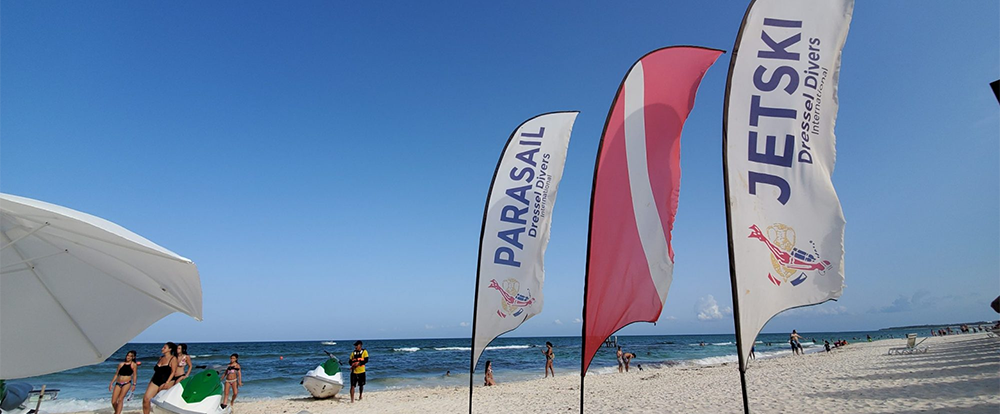 The finishing touches are an important aspect of any banner design. For example, for banners exposed to harsh outdoor elements, reinforcement options such as pole pockets, grommets, and reinforced hems create rigidness and prevent tearing and fraying.
We understand that a banner must withstand the days of being outside in the elements and to do so, the exact measure of reliability has to be added to the banner to make it last. To make that happen, we offer several options to give the banner a more sturdy finish.
Other options include different types of lamination that add an extra layer of protection and make the banner last longer. Lamination also helps to make the design more vivid and colorful.
At Graphic Impact, all banners come with outstanding finishing touches that make them attention-grabbing and long-lasting. We use state-of-the-art technology and highly advanced materials to produce high-quality, customized banners that are perfect for your needs.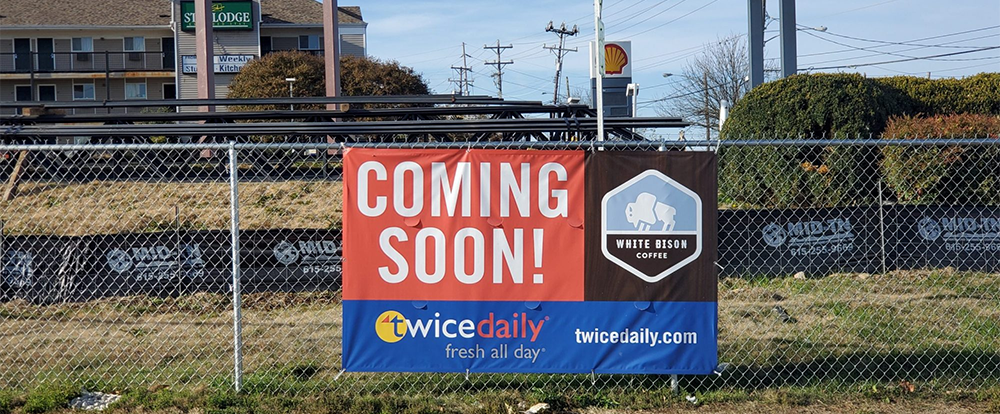 At Graphic Impact, we strive for nothing short of perfection when it comes to quality banners. We believe that having the best quality banners is vital for creating effective marketing materials that draw the attention of potential customers. Our banners are designed with the highest quality materials and long-lasting inks, making them resistant to fading and wear and tear.
We use a variety of different materials and professional touch-ups, such as grommets, reinforcements, and finishing touches, to produce banners that are durable and eye-catching. Our banners also use the right type of text and images, and the colors used are vibrant enough to stand out from its surrounding environment.
If you're looking for high-quality banners that will make an impact on your target audience and draw attention to your message, look no further than the banners produced by Graphic Impact.
More Information? Select A product Below.
See what our customers are saying about us!