Graphic Impact Custom Signs | Banners | Awards | Apparel
Printed With Latest Full Color Digital Printing Technology
Established in 1989, Graphic Impact is a locally owned sign company in Tucson AZ. Our quick response makes others seem slow. Join the University of Arizona, Raytheon, Pima County, Banner Health and over 20,000 other companies that have utilized our services for custom signs, banners, awards and apparel.
Custom Banners: GRAB Attention! Fabric,Vinyl, Retractable Pop Up Banners.
Find Out More About Banners, Design Your Own, or Order!
Brightest color with highest resolution, inks are most durable in the industry!
Vinyl and Fabric Banners
Mesh Banners
Pole Banners
Pop Up Banners
Custom Signs: Fantastic Color and Durability.  Any Size or Shape.
Find Out More About Signs, Design Your Own, or Order!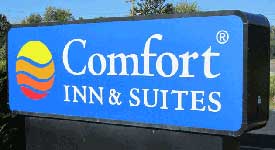 From some of the largest custom sign projects in the Southwest to the least expensive political and real estate signs.  All produced in photo quality and vivid full color. Fastest delivery and highest quality from a local sign company!
Awards and Plaques: Wood, Metal, Acrylic. We Fabricate Awards Others Can't.
Find Out More About Awards, Design Your Own, or Order!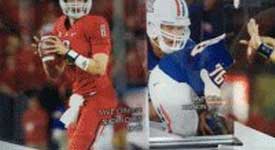 Graphic Impact is passionate about the custom plaques and custom awards we manufacture locally. Our pride is reflected in our full line of custom acrylic, wood, glass, metal and other high quality awards.  Fast delivery!
Custom Printed T-Shirts, NO MINIMUM. Full Color, Certified Green Process.
Find Out More About Custom Printed T-Shirts, Design Your Own, or Order!
Not your basic custom T Shirt! Our clients love the look because these shirts have photo rich quality. Wear your favorite photo or design that we print on white or dark colored shirt or why not design your own UA Shirt.
Custom Drinking Bottles
and Wine Bottles: Full Color, NO MINIMUM, Fast Delivery.
Find Out More About Custom Drinking Bottles, Design Your Own, or Order!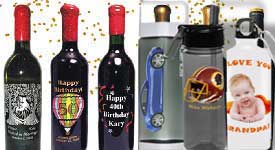 We print amazing NO MINIMUM, full color drinking bottles. Do you have a favorite photo, design or how about a custom University of Arizona designed bottle. Simply download your design by CLICKING HERE or design right on-line.
Posters, Brochures, Booklets and Flyers. Hundreds of Printed Products Available.
Find Out More About Flyers, Brochures and Posters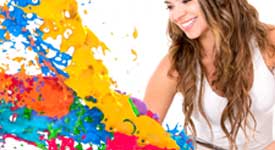 Our six digital printing presses allow us to print almost any size, shape or thickness with spectacular color and definition. We have the ability to produce everything in house.  This allows us to service all of your needs.
The technical advantages, quality and cost effectiveness of short run digital printing (SRDP) and print-on-demand (POD) over the past couple of years is amazing. Graphic Impact, owners of a large variety of high-volume digital presses produce custom printed signs, banners, apparel, and engraved products that can and does change the face of small and large companies alike.
There is never a minimum or project set-up charge, and our deliveries make everyone else seem slow. Almost everything is produced in house. Monochrome (single color) solutions have evolved to support full color products of almost anything you can imagine. Everything we do is customized and personalized—all with significant increases in the speed and quality our clients demand.
Our developments will change the way you look at your projects. We look forward to talking with you soon!
Proudly serving Tucson, Marana, Oro Valley, Vail, Casa Grande, Green Valley and clients across the country.