Foam Core Signs – A Great Looking Digital Print at the Lowest Possible Price
Foam Core Signs are one of the least expensive and most versatile ways for full color signage for your business or organization. Full color printing is standard.
What are foam core signs?
Consider foam core printing when looking for an economical way to showcase your artwork without a frame, but are still concerned about the quality of a print. Foam core has a lightweight styrofoam core that is sandwiched between 2 sheets of paper. The paper is clay coated to give it a super smooth finish. This makes it ideal for the printing of photographs and any full color image. Foam board is delicate and can tear or break if not handled properly. Avoid dropping or placing any heavy objects directly on top of foam board signs when transporting or storing.
Graphic Impact has solved a foam core moisture problem by finishing all of our foam core prints with a clear coat. Our foam core signs can then be cleaned with a damp cloth.
One of the key benefits of foam core is that it's easy to cut and has smooth edges. A good choice for odd shaped signage where intricate cutting is required.
We suggest not using foam board for signs larger than 24 x 36 inches since it is prone to warping in warmer weather.
Best uses for foam core signs
Interior Foam Core signs have become a favorite for photo reproductions, directional signage, sales presentations, exhibit signage, artwork, and other signs for short term use.
You can design your own project right on-line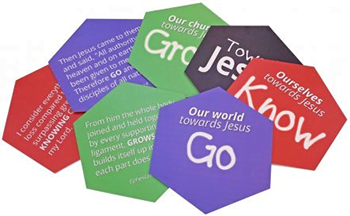 If you have a pretty good idea of what you want, why not try designing your own foam core sign right on-line. It's quick and easy! We give you photos, clip art and images from which to work. If you can't find the perfect photos, just call. There a good change we have the photo you're looking for and there is no extra charge. Use one of our templates, add text and you're ready to go. If you have your file ready to go, it's an easy task to download it directly to us.
If you have question our designers are ready to help. Call 520 795-7446.