Best Sign Material Choices
Looking for the best sign material choices for your next project?  There are a number of sign material choices for branding and marketing products. But signage remains the most powerful tool! Whether you require indoor or outdoor signs the type of material that you choose is critical. The most popular and economical options are presented here.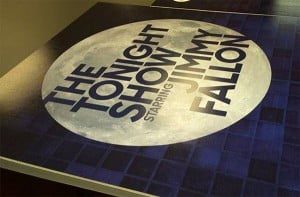 The two most popular sign material choices are foam core and coroplast.  Both materials are available in sizes up to 4foot x 10foot.  Not only popular but these signs are our least expensive. Coroplast is a white corrugated material that is waterproof, weather resistant and stain resistant. It is light weight easy to use and can be cut to shape.  Foam core is styrene  foam with a paper face on either side. Both types can be clear-coated after printing.
The sign in front of your property is a direct reflection of you and research shows that poor signage, such as worn or low quality material and inadequate visual graphics that does not have eye-catching appeal will impact your business. Two of the most common materials are acrylic and lexan and are the best sign material choices. Lexan has the higher impact resistance of the two and will (in most cases) bend rather than crack…. Besides being less inclined to discoloration, plexiglass is more scratch-resistant and tends to be less costly, but is does not have the same strength as lexan. If the sign is not lit your choice should be aluminum or e-panel.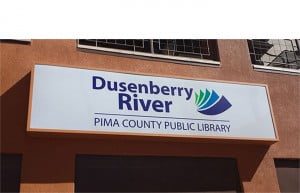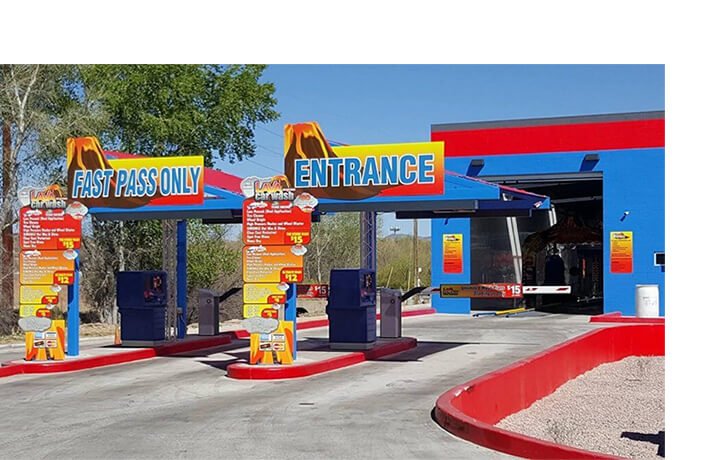 E-PANEL is an aluminum composite panel used for interior and exterior display and signage applications. It is the best material for outdoor signs and is suitable for mounting graphics as well as digital or screen printing, and can be saw cut, routed, or punched. Recommended as the best sign material choices for flat panel applications only. It can be digitally printed on both sides.  The material is less expensive than a  material such as .080 and can used most outdoor applications.  Use for retail Displays, Exhibits & Kiosks, Interior Signage & Displays, and Promotional Campaigns. Our most durable product is a .080 Aluminum. It should last at least five years.  Longevity can be  extended with either film lamination or clear coating after printing.
PVC (Sintra®) is a lightweight yet rigid board of moderately expanded closed-cell polyvinyl chloride (PVC) sheet with a low gloss matte finish. This material is lightweight yet rigid and durable, as well as dent and scratch resistant. It is easily formed into just about any shape imaginable.  Applications include displays, exhibits, point of purchase and almost any other type of signage imaginable.  And for these applications, PVC and like materials are the best sign material choices.  Sheets are available up to 5ft x 10feet and thickness from 1mm and up, making it ideals for fabrication of lettering and logos.  Excellent material for full color digital printing.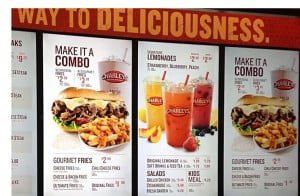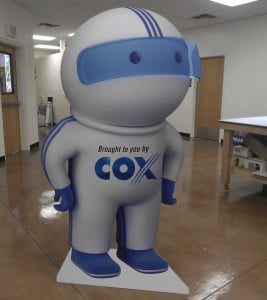 Gatorboard and foam board (or gator board, ultraboard) are the best sign choices for indoor display printing. Gatorboard is a type of display board with a dense inner core made of foam and a rigid exterior made of wood-fiber veneer. This exterior is water resistant and will not easily break or warp.  Gator board prints are ideal for indoor use and provide more strength and durability than simple foam core.  This material is ideal for digital imaging especially when that high end finish is desired.  Does not warp like foam core.  A favorite for custom dimensional letters and logo reproduction.

Monument sign is a general term for the large signs used for way finding or identifying a building or property.  Normal construction types include concrete, aluminum and acrylic.  In this case acrylic is used for street number and look, digital imaging is used for branding the name and removable metal strips for way finding. You may even see full color LED digital signs as a part of some of the larger monument signs.