University of Arizona Products By Graphic Impact
Get licensed University of Arizona products to show support for your team. Bear down with the best University of Arizona products and watch the team win.
History of the University of Arizona and Graphic Impact
Vinyl Banners
Any quantity, and any size. This one fabricated for UArizona Baseball.
UA Shirt Graphics
UArizona Graphics for Apparel
Custom graphics that you can use when designing your favorite apparel.
Large Mesh Banner
Mesh banners at any size. Our choice for windy conditions.
Street Banners
The right materials and durability for popular street banners.
UA Awards
University of Arizona Awards
Wood, metal acrylic and much more, all customized.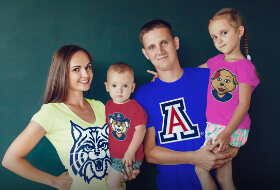 UA Custom Tees
No minimums, and you can design apparel right on line.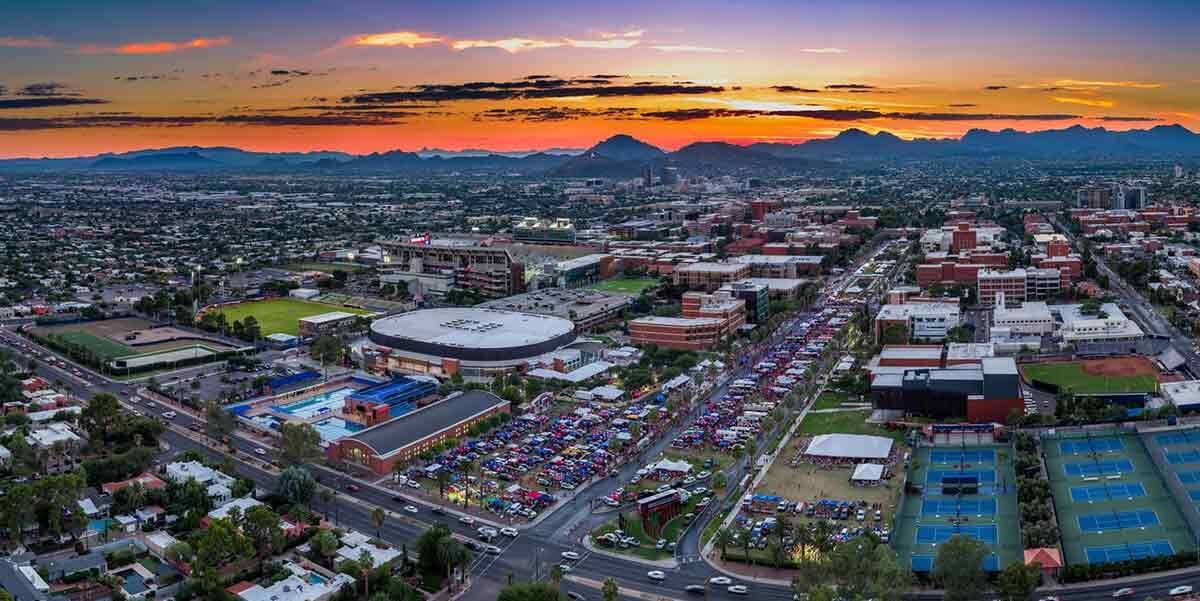 UA Photo Prints
Canvas, aluminum, acrylic, wood, and brushed metal.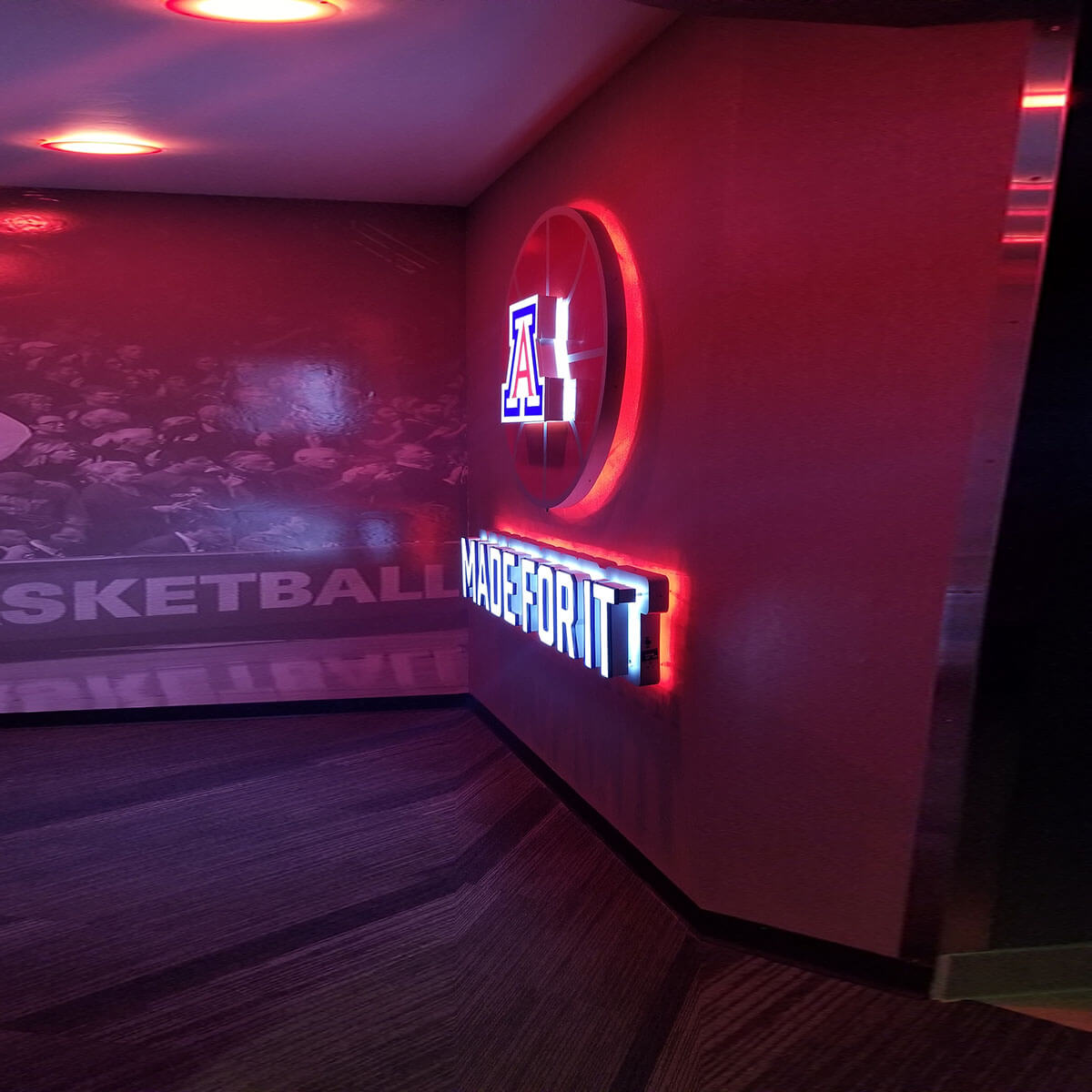 UA Dimensional Signage
Customized to any size or shape. Full licensed and approved.
UA Promotional Products
Cusomized and licensed. Many available without minimum quantity restrictions.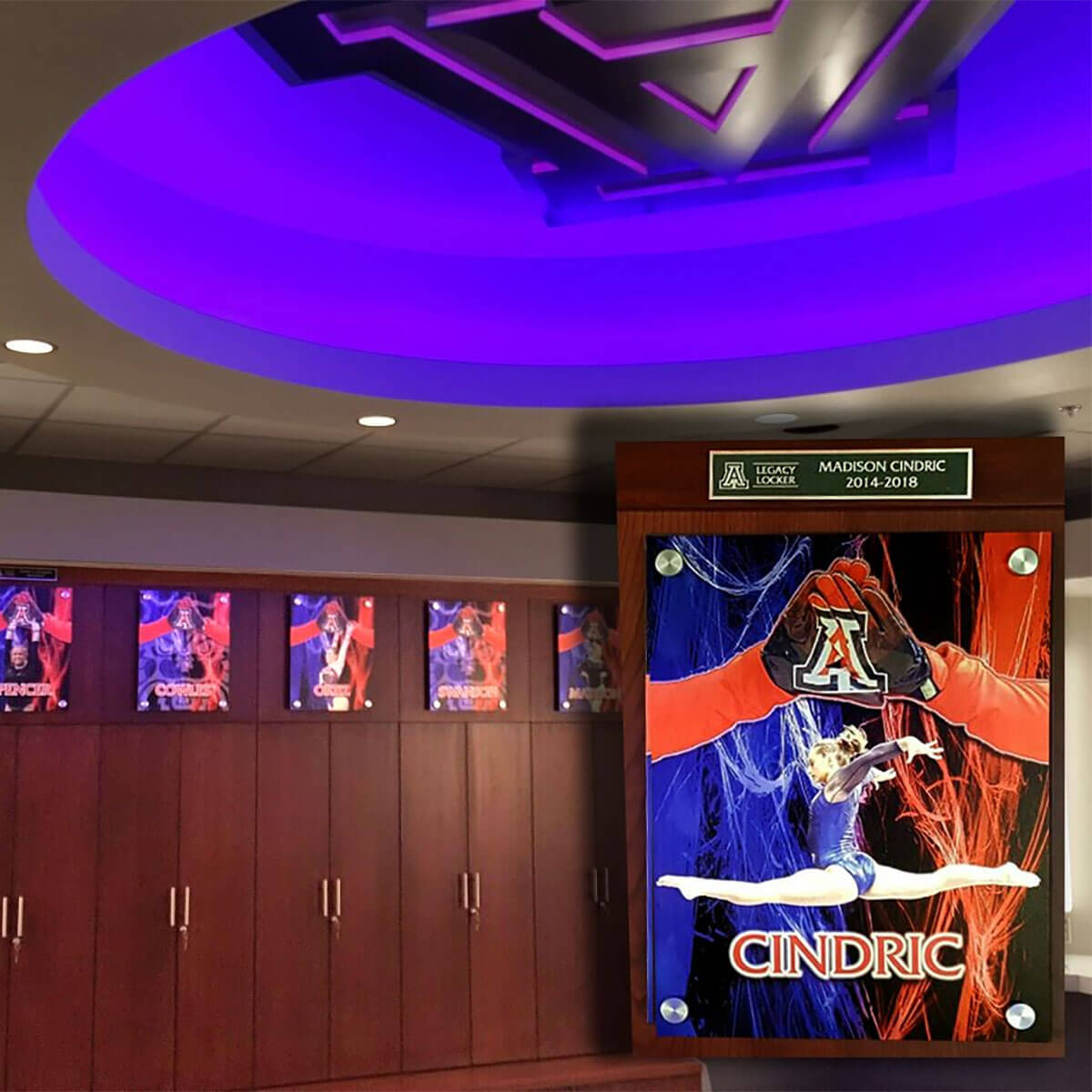 Brushed Metal Signs
UA Brushed Metal Photography
Your photos or stock photos from Grpahic Impact. No minimums.
UA Custom Hoodies
Full color, digitally printed with no minimums and 1-2 day delivery.
UA Branded
Printed, vinyl, on almost any type of material.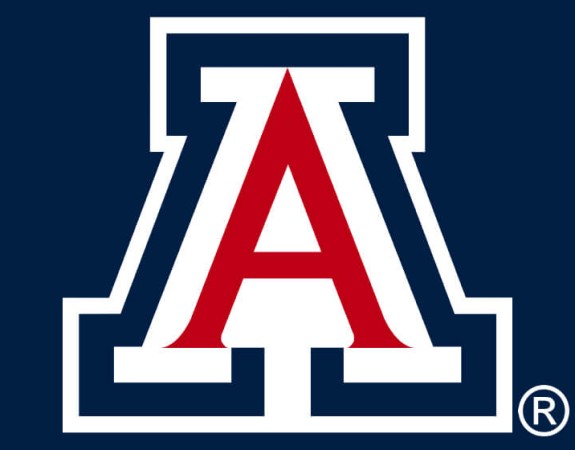 University of Arizona Merchandise
Graphic Impact offers licensed University of Arizona merchandise. Fans can show their school pride with our high-quality University of Arizona Merchandise. With a wide selection of apparel, gifts and more we have something for everyone. From classic t-shirts, signage, branded awards, plaques and much more. Whether you're shopping for yourself or for a friend, you can find something special here. Don't wait any long, show off your University of Arizona merchandise today!
History Of The University Of Arizona And Graphic Impact
We started as a small vendor over 30 years ago. Through hard work, caring, dedicated customer service, and delivery of high-quality products on a timely basis, we have been trusted with a wide range of the
University of
Arizona-related
branded products
. We are pleased to provide an accessible online ordering capability now for most facets of what we provide for UArizona. If you are uncertain of your needs, cannot find what you seek on the website, or need help, we have expert staff solely dedicated to UArizona who can assist you every step of the way.
Graphic Impact is Honored to be the following for The university of Arizona
Signage Partner of UArizona Athletics
Licensed Vendor for the University of Arizona
Design and Operate UArizona Club Sports Webstore for Thirty Sports
Licensed Retailer of Custom UArizona Branded Products
Remember, when you buy from us you are getting the official licensed product. Don't buy forgeries on ebay and elsewhere as it only hurts the school. When you want the real deal, buy here!
Reviews From Clients That Use Our Products