There are many advantages to using custom aluminum signs for your business. Aluminum signs are durable, weather resistant, and easy to maintain. They are also very versatile and can be used for a variety of purposes. Custom aluminum signs can be used for indoor or outdoor use. They can be used for office buildings, retail stores, restaurants, and more. Aluminum signs are a great way to advertise your business and attract new customers. If you are considering using custom aluminum signs for your business, then keep reading to learn more about the advantages of aluminum signs!
Directionals
Aluminum Directional Signs Were Placed Near Parking Lots
Aluminum directional signs can be seen throughout Banner Health Campuses. Chosen because of durability and quality digital imaging. Our exclusive clear coat process extends exterior durability is scratch and vandal resistant.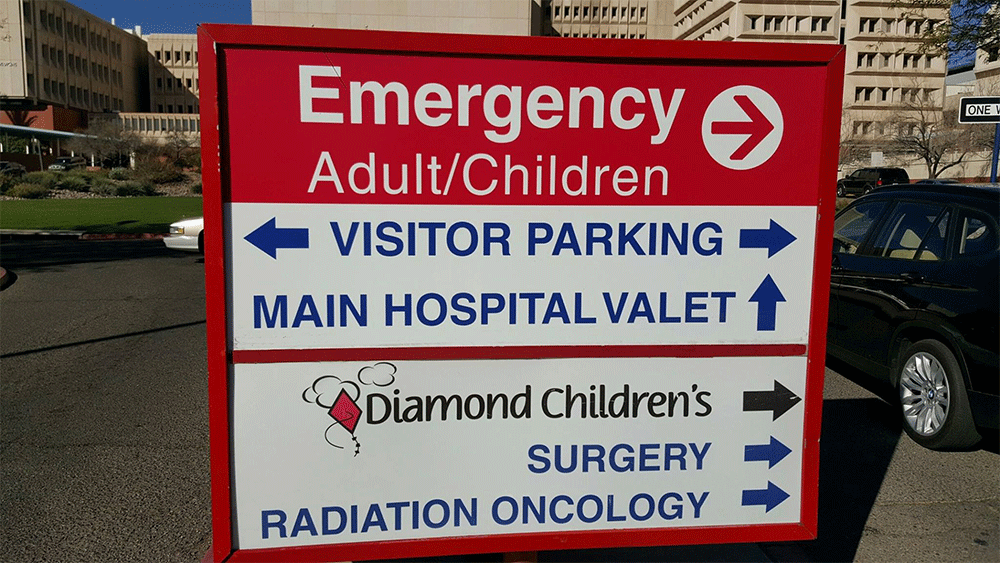 Any size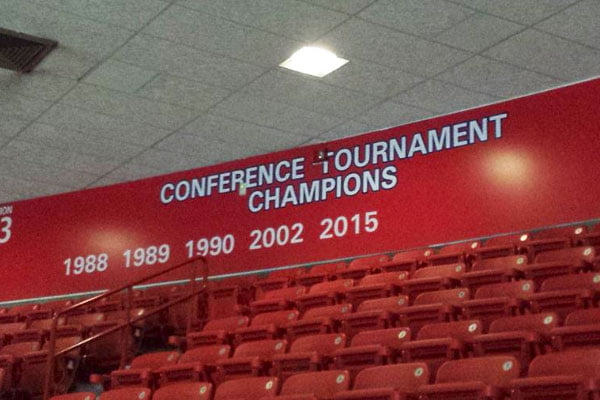 Aluminum Signs Fabricated to Any Height and Width
This post describes how an 80foot sign was used on the back of McKale for the University of Arizona. Graphic Impact used digital imaging for the printing. Vinyl lettering is the overlay.
Locker Room Signs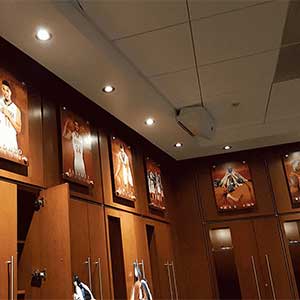 Welcome to the UA Men's locker room. Printed on white baked aluminum, the photo quality digital images are achieved with our large format printers.
Aluminum Sign Photographs. University of Arizona
Offering a wide variety of versatile custom aluminum signs from which to choose.
Our custom aluminum signs are supplied with a white, baked enamel finish made for extended durability. Ideal for full color printing. More durable than metal signs, use as Real Estate Signs, Directional Signs, Traffic Signs, Large Monument Signs. Maximum print size is 4ft x 8ft. No size or quantity is too small. Can be routed to any shape for custom lettering and logos. Or choose brushed aluminum signs. We also work with a product, E-Panel. It has a PVC core and has double sided aluminum for stability and strength. Considering the durability of this material, it is very economically priced and delivery is normally in 1-2 business days.
Suggestions for when to use our custom aluminum signs
In producing the highest quality full color aluminum signs we use either different thicknesses of white baked enamel or two pre-painted sheets of .008″ aluminum with a solid polyethylene core (E-Panel). Any size, color or shape can be produced to your specification. Unreal color, finished with a clear coat for highest durability in the industry.
Major Uses for Baked Enamel Aluminum Signs:
Photography for Interior and Exterior Applications
Directional Signage with Long Term Durability
Dimensional Lettering and Logo Fabrication
Photography for Interior and Exterior Applications
Real Estate Signs. Small and Large Projects
Once you're ready to proceed, don't forget installation
There are a variety of ways to mount aluminum signs depending on whether they are interior or exterior and the environment.  Some ideas . . .
One simple way is to use double sided tape.  Not suggested for exterior application.  But a quick and easy method when adhering to a wall, door or other flat surface.
Better than tape, use mollies or other fasteners.  When mounting to hard and solid materials like 2×4's, masonry or aluminum studs, you may be able to mount a screw directly into the surface.  We will be happy to pre-drill holes for you in any custom aluminum sign.
Graphic impact has a number of ready made holders available for you to purchase.  Many different types for different installations.
We also provide a  service for larger projects and have installed both small and large signs for our clients.  We're happy to provide advice.
Design your custom aluminum signs on-line right now, download a file you've prepared or call our award winning customer service team
Give on-line designing a try for custom aluminum signs. You'll find it's quick and easy. And we're always as close as your phone. If you're in the area, why not stop in? We would love to take you on a tour to show you how our signs are produced and show you examples of our work.