Graphic Impact, About Our Company
What Makes Graphic Impact a Unique Manufacturer of Custom Signs, Graphics, Apparel and Banners, is a Combination of Talent, Technology and Exemplary Customer Service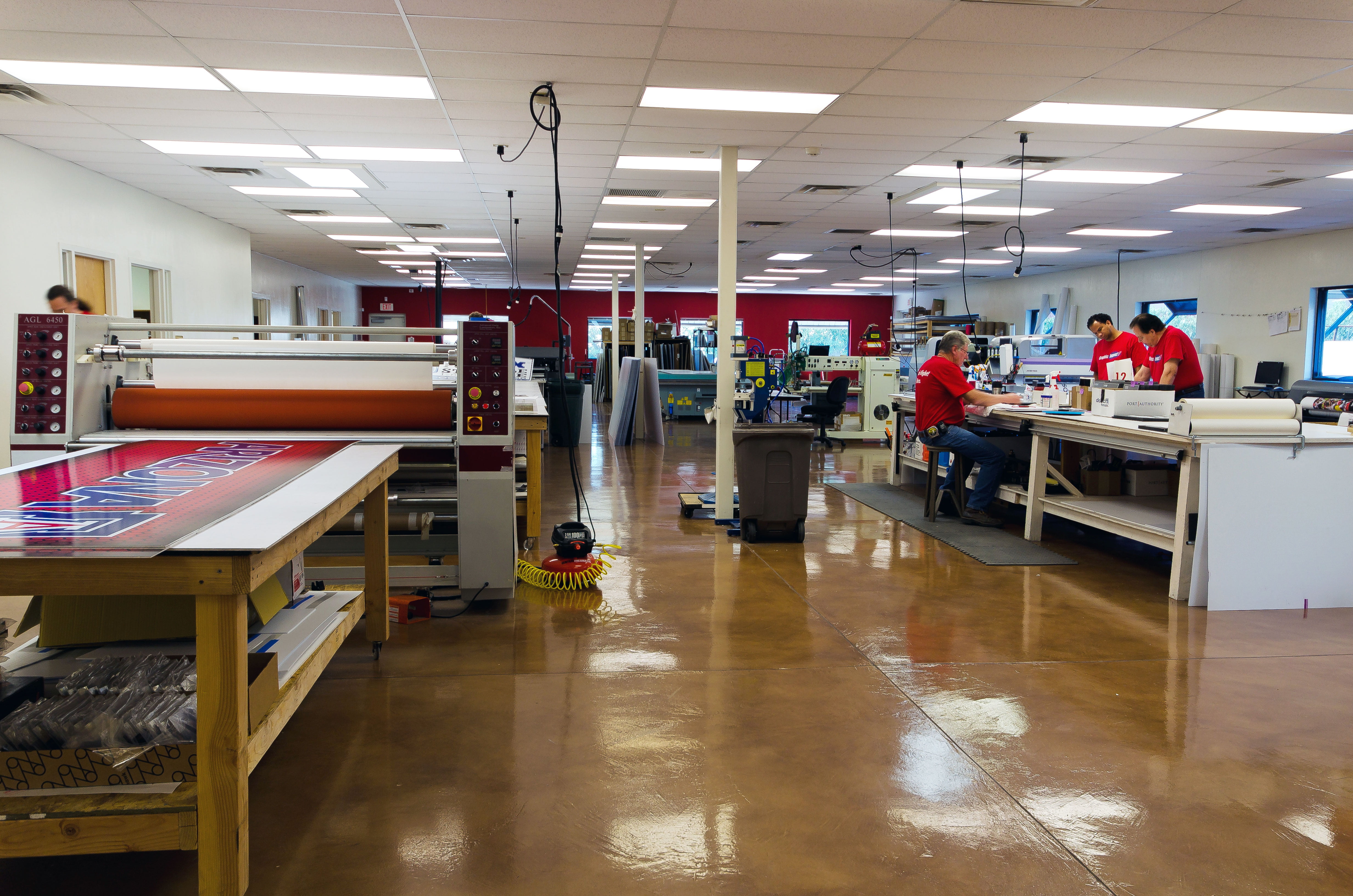 Find Out More About Us By Taking a Tour of Our Facility
Wondering if we're the right place to have your projects fabricated or do you have specific questions? We're always happy to show you
around.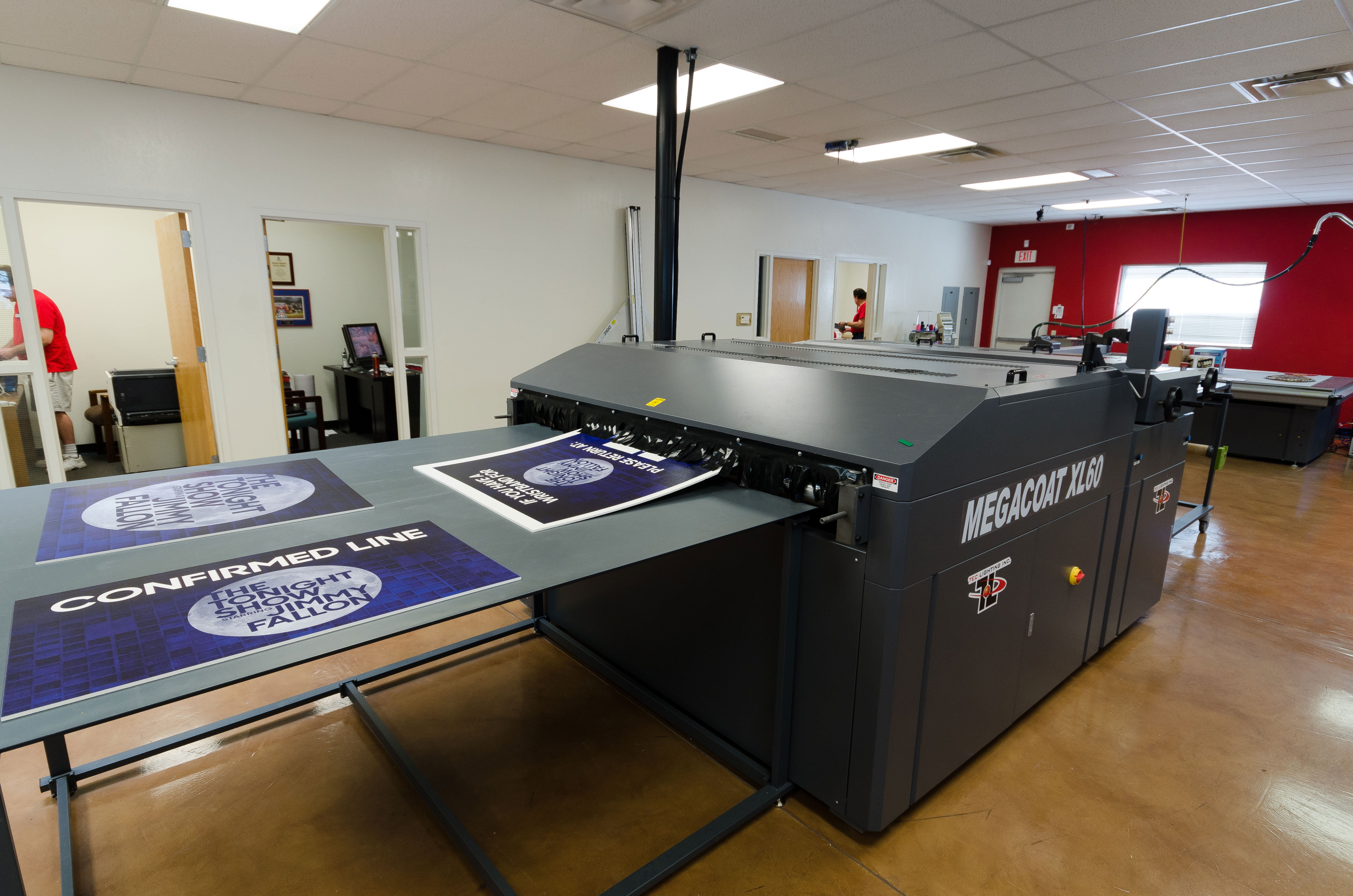 An opportunity to find out why we've done work for over 20,000 customers. Let us show off our list of technology and customers.
As a local Tucson company, we're proud to manufacturer almost all of our products in house. This results in quicker deliveries and better quality.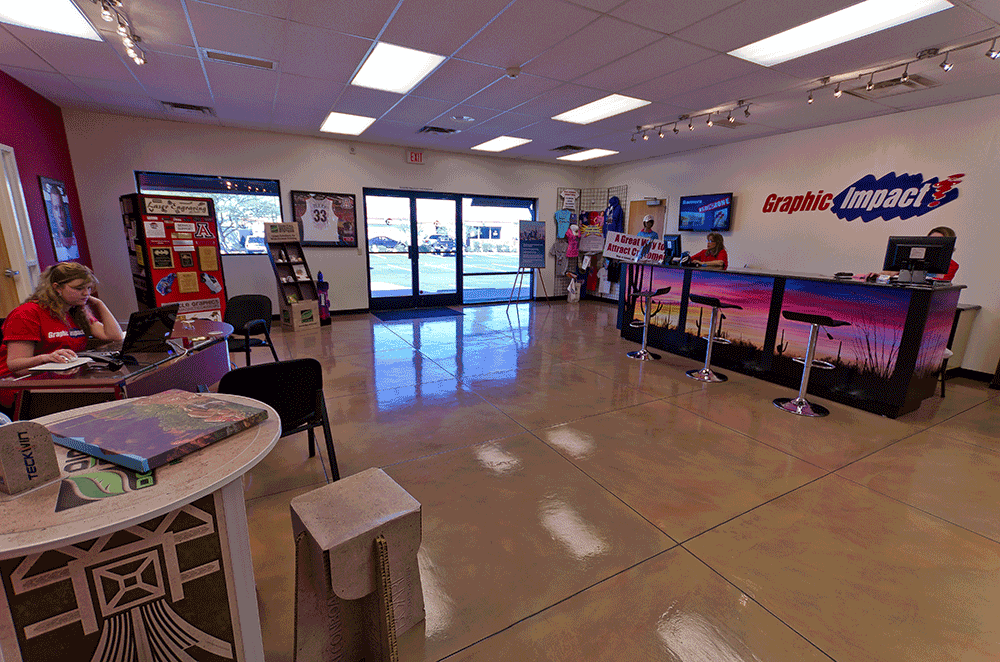 A Large Lobby to See Samples of Our Work

The Graphic Impact lobby is a showcase of our products. Our clients find it's a great place to get ideas. Graphic Impact, since 1989.
Graphic Impact, founded in 1989, is a family business with a national reputation
Graphic Impact is not a sourcing house or advertising company. We are the manufacturer. You deal with the people that make the products. No middleman! And the savings are passed along to you, our valued client.
Graphic Impact was founded in 1989. It is a company which harnesses the latest technology and takes advantage of 25+ years of marketing experience. The results are products not previously available that are more durable, better quality and many times less expensive than was previous developed.
The Company was initially started as a small family business. Since that time, Graphic Impact has grown into one of Southern Arizona's leading producers of signs, graphics and printed products. Included is custom apparel, and direct printing on any type of bottle. Most products are available in 1 to 2 business days.
Our versatile product line will truly amaze you
Graphic Impact has completed some of largest projects in the Southwest including hospitals and medical centers, universities and major corporations.
At the same time we have produced products for over 10,000 small companies, thousands of visitors to our popular website www.graphic-impact.com and consumers who visit our store daily. They choose products such as name tags, printed shirts, and drinking bottles. All personalized to their needs. We owe all of this to a combination of a talented team of professionals and the latest available technologies.
Visit us soon! We'd love to show you around
Graphic Impact is an American company that fabricates almost all of its products in-house. We believe there is a significant advantage having American made products and having them supported by a professional staff located in our facility.
The present facility is approximately 15,000 square feet which includes a 1,500 square foot showroom highlighting a sampling of popular products. The technology that empowers the creative graphic signs, banners and visual marketing solutions continues to grow. It is literally cutting edge.  When you visit our facility why not ask for a tour?
Some of our most recent and popular products
Get Noticed With Full Color Name Tags
Graphic Impact fabricates name tags in house with no set-up cost and no minimum order. Next business day delivery available.
Fabric Banners for Backdrops and a Lot More
Digital printing now makes it a lot easier and less expensive to have fabric back drops, table cloths and banners. Full color and no set up.
A Basic Material for Fabrication is Vinyl
Vinyl is used for a number of different purposes including banner and signs. In this example the banner is stretched over a fabricated frame and adhered to a building. Any length, and height and quite economical.
Photographic Reproduction
Reproducing Photographs by a Number of Methods
Canvas, posters, aluminum, brushed metal, and acrylic. All photographic quality processes completed in-house and in record time.
A 'GREEN' Full Color Process for Printing Apparel
Full color printing by the latest process. Finally, no set-up cost, no minimums and great look on light and dark colors.
Over 50 Different Materials for Printing Signage
Different finishing methods, different printing methods, different types of material and at Graphic Impact, we know all of them. And we're happy to help.
Digital Print in Full Color on Almost Anything
We have that special technology and creativity. The combination allows us to print in full color on almost anything and have no set up or minimum.
Name Tags and ID Badges of All Types
The highest quality possible and all full color. Choose from name tags that are lasered or printed or any type of ID tags you can imagine