Awards and Plaques
Graphic Impact has an Abundance of Award Choices
Printing, laser technology, routing and more. With most work done right in-house. Meeting deadlines are not a problem for Graphic Impact. Did you know that full color awards and dimensional logos print right on wood, glass and acrylic are not a problem. If you're in the area, when not stop by and see some samples.
Call us at 520 795-7446, ask for a quote, or use live chat.
Wooden Awards
Custom Lasered Wood and Laminated Plaques
Our powerful lasers together with advanced technology allow us to make even the most intricate cuts possible. Further it is possible to create your favorite photographs on wood.
If your looking for something really unique, consider a a dimensional, full color logo, artwork, or photograph printed directly onto wood. This look is amazing, especially when coupled with laser decoration. A gift that towers over everything else.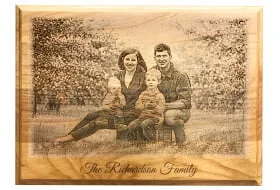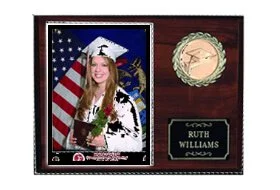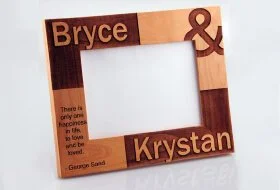 Acrylic Awards
Acrylic Awards are Our Most Popular- Full Color or Lasered
Acrylic awards are available in almost any shape or size. Laser engraving is the most popular way of decorating an acrylic award. But while you're add it why not add some color. A favorite technique of graphic impact is to use high resolution digital imaging this makes it possible to show off a favorite photograph.
We also can utilize an exclusive process allowing us to use raised lettering, a dimensional logo and much more.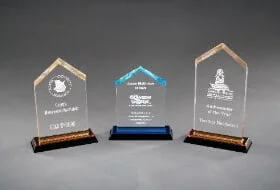 Glass and Crystal
High End Awards, In Stock or Customized
Glass and Crystal; Awards are available for high end awards. We suggest browsing through our idea catalog to get a basic idea of what you are looking for and then discussing way to customize and personalize your choice. This work is usually done in house.
There are times when we select different material such as using both natural wood and glass to create a truly remarkable award.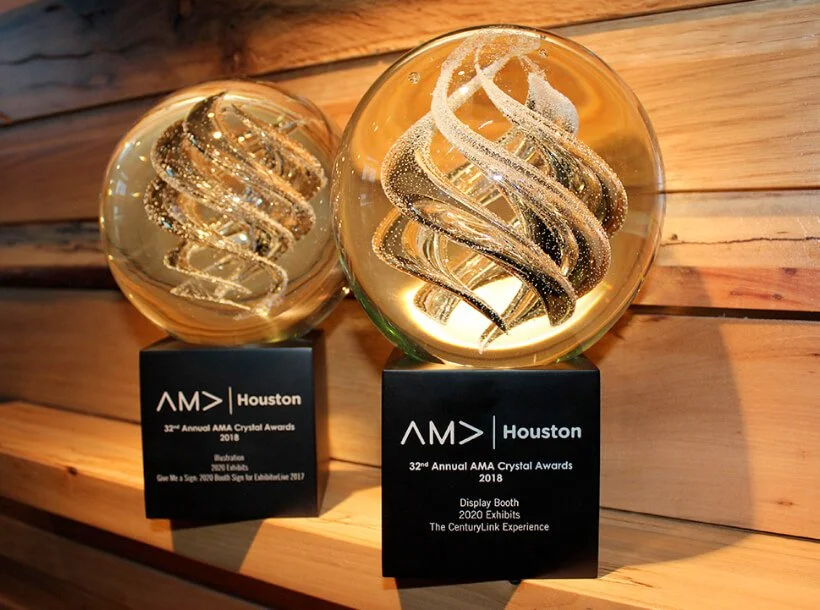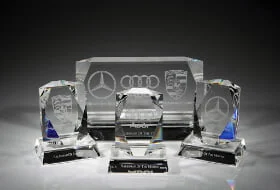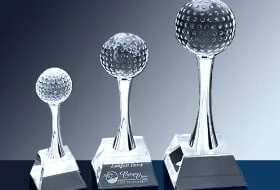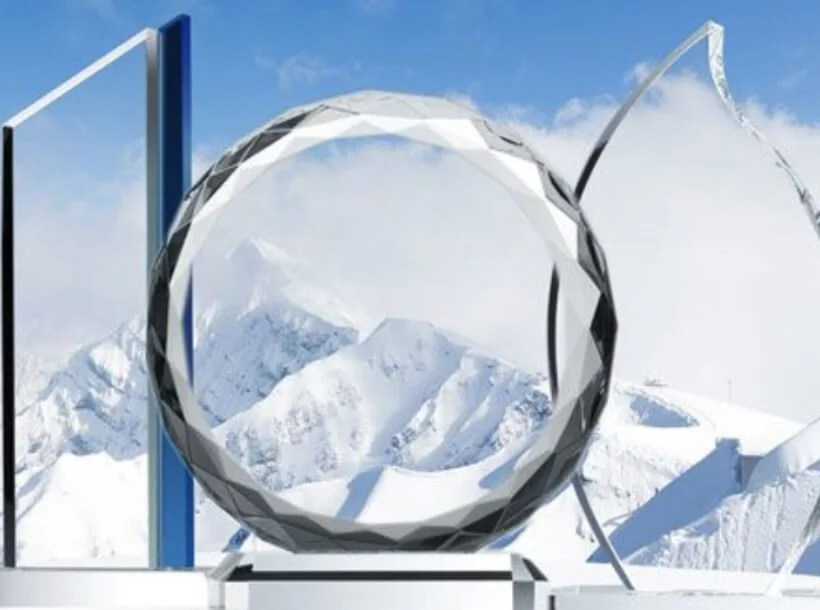 how to select the perfect award or plaque for any occasion
An award or plaque is given to commemorate an event, recognize an achievement, or show appreciation. They are often given to people who have gone above and beyond in their field or have made a significant contribution.
When selecting an award or plaque, it is important to consider the event or achievement being recognized, the recipient, and the budget. There are many different types of awards and plaques, so it is important to choose one that is well-suited to the occasion.
For more information on selecting the right award or plaque, read on!
From the Least Expensive to Our Award Winning Designs. Each Type of Award is Customized to Your Specification. We Use the Latest Laser Technology, Three Dimensional Printing and Much More.
Glass Awards
Glass awards may be etched or customized in full-color. Three sizes are available.
Acrylic Awards
Laser etched, or full color, digitally printed with no minimum purchase requirement. Customized in a variety of sizes.
Crystal Awards
A crystal award will be cherished forever. A major consideration for the over achiever.
Natural Wood Awards
Natural wood wall plaques in a variety of different finishes, routed, etched or digital imaging.
Laminated Wood
Laminated wall plaques in a variety of different finishes. Laser etched or digital imaging.
Why select Graphic Impact for All of Your Awards Needs?
Looking to recognize excellence in your organization? Look no further than Graphic Impact! Whether you're celebrating a small office success or a large corporate achievement, we've got you covered. Our personalized awards are the perfect way to show appreciation and motivate team members. We take pride in being a leader in the field and take the guesswork out of buying personalized trophies and plaques. You don't have to worry about dealing with a company from across the country – we're right here in Tucson, AZ! With our custom laser engraving, 3D designs, and full-color printing capabilities, we can create an award that truly stands out. Choose Graphic Impact for your next celebration and let us help you recognize the hard work and dedication of your team.
Consider Our Selection and Find Everything you Need to Reward Your Top Employees and Donors
Are you looking for a way to motivate and recognize your employees for their hard work and dedication? Look no further! Our extensive range of awards is just what you need. With crystal and glass awards that can be engraved or printed in full color, shatter-resistant acrylic options at various price points, and customizable plaque awards, we have something for every budget and style. And for those golf enthusiasts, we have specialized golf awards that can be customized for your upcoming golf tournament. It's time to show your team members that you appreciate and value their contributions with our high-quality awards. Let us help you recognize excellence and inspire your team to continue to excel in their work.
Major Factors to Consider When Choosing Custom Awards
Are you looking for a way to appreciate your hardworking employees but need help finding the perfect way to do it? Look no further than Graphic Impact! Our unique trophies, plaques, and gifts are sure to make your top performers feel valued and recognized for their achievements. Not only will they be proud to display their custom award, but it can also boost their performance and create excitement throughout your organization.
With a wide variety of options in acrylic, crystal, marble, and stone, the possibilities for customization are endless. Plus, we work quickly to get your order completed in just one to three days! And don't worry – if you need assistance at any point, our friendly award specialists are ready to help you out. So why wait? Let's show your employees how much you care with an award from Graphic Impact! To learn more about us, CLICK HERE.