Graphic Impact has an Abundance of Award Choices
Printing, laser technology, routing and more. With most work done right in-house. Meeting deadlines are not a problem for Graphic Impact. Did you know that full color awards and dimensional logos print right on wood, glass and acrylic are not a problem. If you're in the area, when not stop by and see some samples.

Call us at 520 795-7446, ask for a quote, or use live chat.
Custom Lasered Wood and Laminated Plaques
Our powerful lasers together with advanced technology allow us to make even the most intricate cuts possible. Further it is possible to create your favorite photographs on wood.

If your looking for something really unique, consider a a dimensional, full color logo, artwork, or photograph printed directly onto wood. This look is amazing, especially when coupled with laser decoration. A gift that towers over everything else.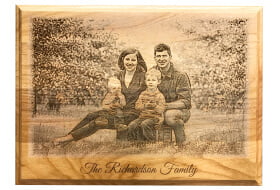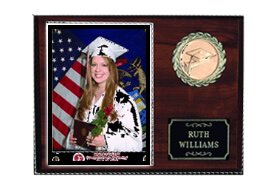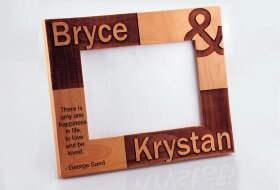 Acrylic Awards are Our Most Popular- Full Color or Lasered
Acrylic awards are available in almost any shape or size. Laser engraving is the most popular way of decorating an acrylic award. But while you're add it why not add some color. A favorite technique of graphic impact is to use high resolution digital imaging this makes it possible to show off a favorite photograph.

We also can utilize an exclusive process allowing us to use raised lettering, a dimensional logo and much more.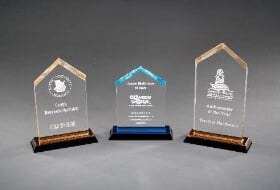 High End Awards, In Stock or Customized
Glass and Crystal; Awards are available for high end awards. We suggest browsing through our idea catalog to get a basic idea of what you are looking for and then discussing way to customize and personalize your choice. This work is usually done in house.

There are times when we select different material such as using both natural wood and glass to create a truly remarkable award.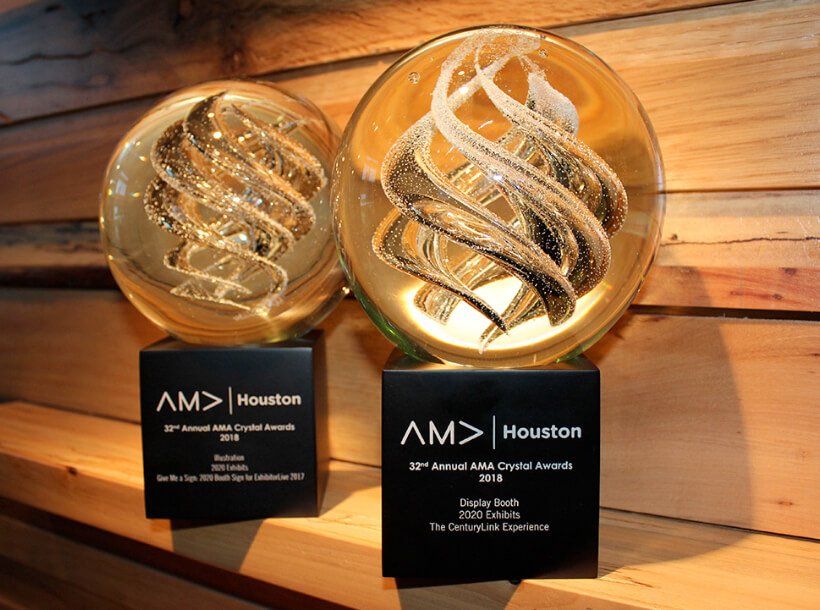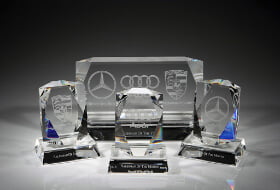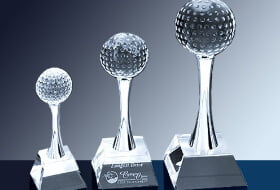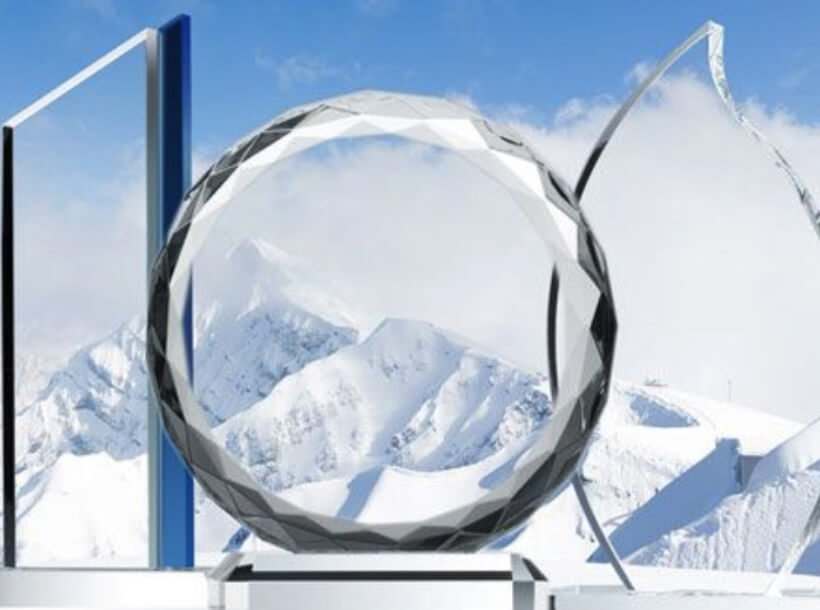 From the Least Expensive to Our Award Winning Designs. Each Type of Award is Customized to Your Specification. We Use the Latest Laser Technology, Three Dimensional Printing and Much More.