Name Badges and Name Tags by Graphic Impact
Name Badges are a Direct Reflection on You and Your Company. Select Your Perfect Name Tag Right On Line from the Choices Below, Call One of Our Customer Service Reps for Assistance or Visit Our Showroom.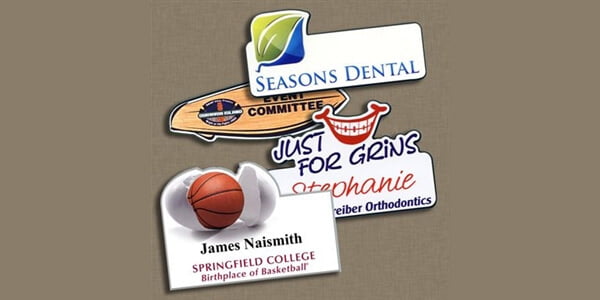 These full color name tags can be printed in full color or lasered. Any size or shape. High resolution with photo quality reproduction at any size. Never a minimum quantity requirement.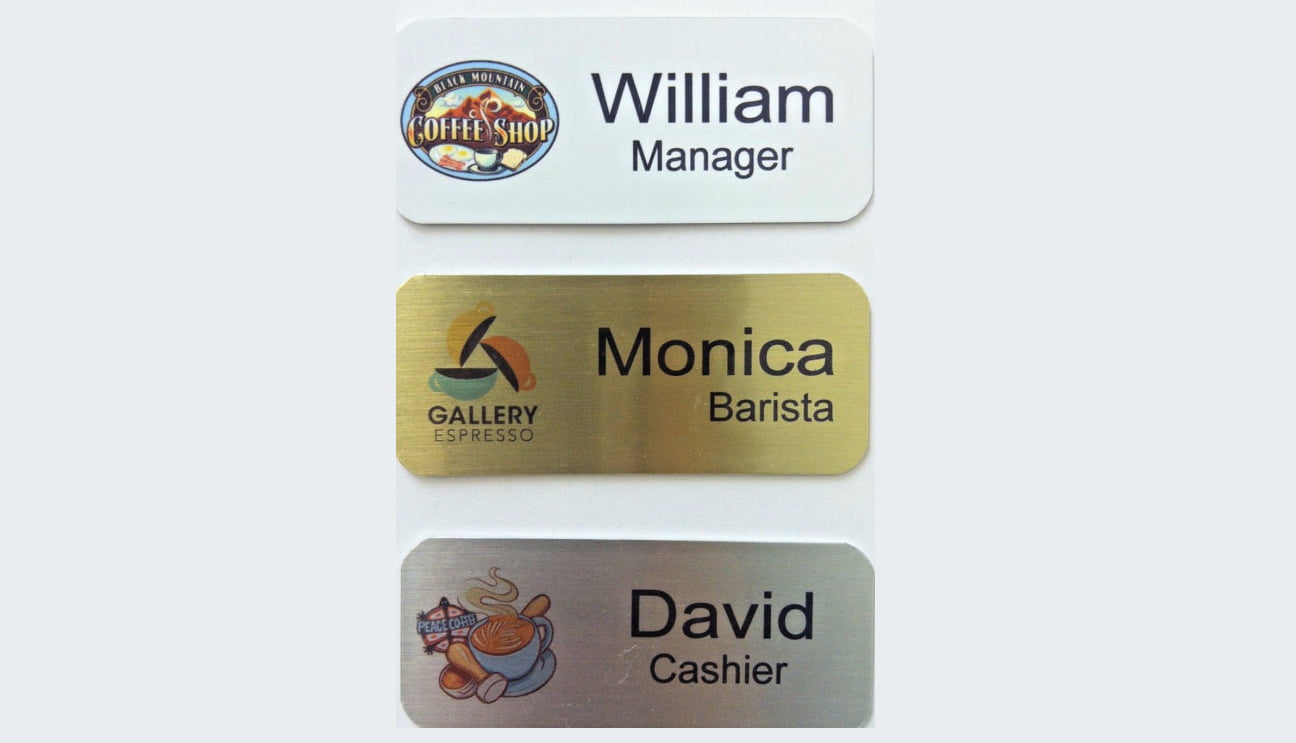 Metal Name Badges, Brushed Aluminum, and Brass Name Tags
Brushed metal name tags are usually digitally printed in full color. There are metal materials available that allow these name tags to be lasered. No minimums, 1-2 business day delivery.
laser and rotary engraving
Choosing Between Laser Engraving and Rotary Engraving
This blog compares high powered laser engraving with rotary engraving and when to use each one. There are advantages to each technology. One to Two business day delivery.
Ready to design and purchase name tags right on line?
This is the place to start.
Show off your brand's style with our name badges that are available in plastic and aluminum. We are providers of Tucson produced, printed full color name tags, or engraved name tags. Because of our capabilities we can fabricate these name tags to any size and shape. Prices are very economical because our magnetic name tags and name badges are used by some of the southwest's largest companies. You will benefit from volume pricing.
More varieties and sizes from which to choose
Included are over 200 types of plastic, metal and even wood. Intricate logos are not a problem.There are no minimum quantities required and we are always happy to provide design assistance. Our most popular lasered name tags and full color name badges can be ordered directly over our website. It is important that the design and colors match the rest of logo colors and how they are used. Whenever possible, use your organization's logo.
A name tag is usually placed on the left part of the chest so that it is not covered by a handshake.[/text_box]
Lasered name tags are precisely cut to any shape or size. Logo'd name tags are no problems and there is no minimum quantity required.
Full color names are either printed directly onto the material or 3D printing is utilized. Again, there is no minimum and your order is usually ready next business day.