Fabric Banners With a Soft Feel and Elegant Look
A Fabric Banner Has a Great Upscale Look That Will Get Noticed
The Look Of Fabric Banners That Hang From Ceiling Fixtures
Hanging fabric banners can be be seen in shopping centers and malls. The lite weight of the fabric banner makes this the perfect choice.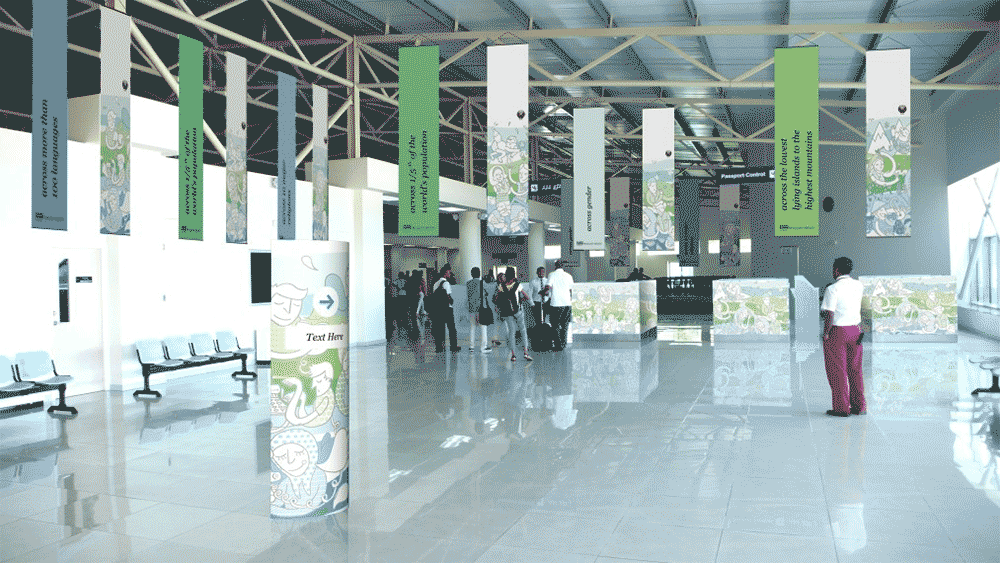 A pull-up fabric banner by Graphic Impact is versatile. As a backdrop, easy to take to almost any exhibit, and lite weight. Easy to replace banner.
Retractable Fabric Banners. Separate Or As A Backdrop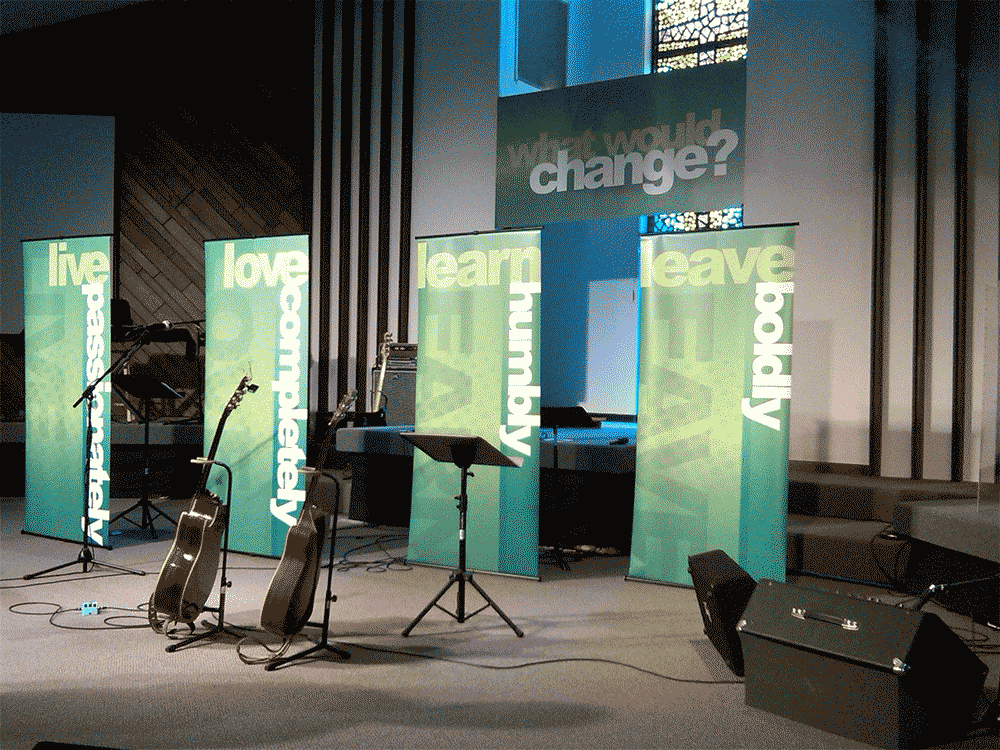 The Fantastic Look Of Translucent Banners Cannot Be Duplicated
Fabric makes a unprecedented look of quality.. The material is normally translucent which means when placing a light source there is a fantastic appearance.
When are fabric banners my best choice?
Consider fabric banners when your are looking for backdrops, window displays and interior design specialties. An excellent choice compared to traditional banners when looking for a vibrant indoor display. We use a direct to fabric digital printing system. Offering a heavier feel, lasts for a longer period of time and resists fading. Banners are normally fabricated with hems and possibly pole pockets or grommets. Our wide format printers allow virtually unlimited length with widths over eight feet wide. We print vibrant colors directly to the fabric using high resolution inks specifically for fabric banners Even double sided prints are possible with a block out material to limit see thru.
Events where you'll see a fabric banner
The finish of our banners is beautiful and sophisticated and has a soft feel. We make it possible for you to display a durable, versatile and elegant sign which is still economical.
Advantages of digital printing
Banners by Graphic Impact are less expensive! Sublimation at one time was the only fabrication technique. The method is labor intensive and deliveries are long. Therefore, Most businesses thought that that custom banners were plastic material with a sheen. The type you see hung at birthday parties or above stores to advertise a special sale. Not true any more! Vinyl banners remain the material of choice for promoting sales, grand openings and open houses. While fabric banners should be used for a more elegant look for interior applications. Both types are available in any height or width.