Custom Webstores are Provided and Maintained by Graphic Impact
Like Rincon Vista We Can Build a Custom Web Store For you. We Give You a Custom Name. We Manufacture the Products for It. We Take Care of Delivery. We Collect the Money and Then Share the Revenue with You.
there is no cost to you for a custom webstore and you receive a share of the revenue monthly. . . . some of our examples are shown below.
This is a fully functional site where you can offer logo'd products, apparel, decals and labels, banners, signs and many more products that draw attention to school, club or organization and Graphic Impact handles all of the details!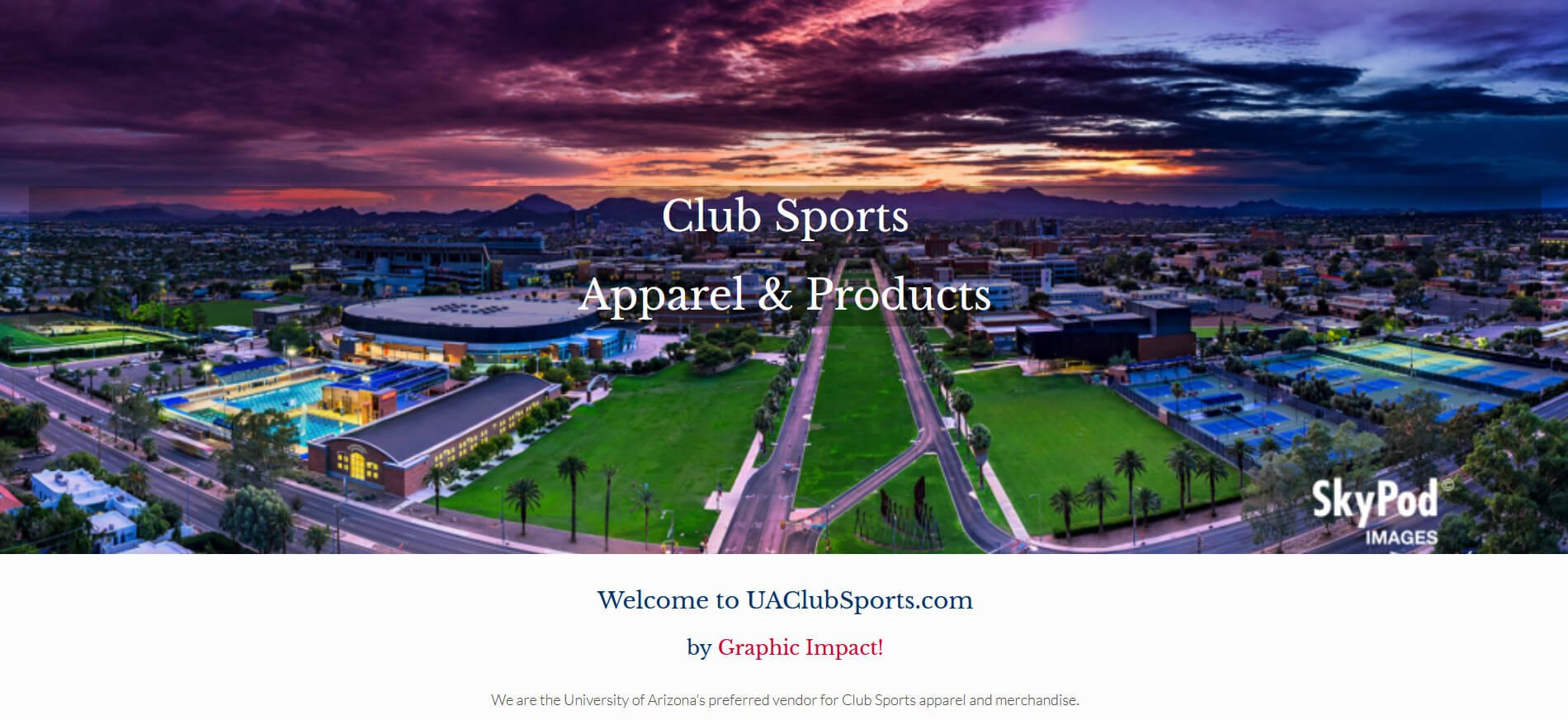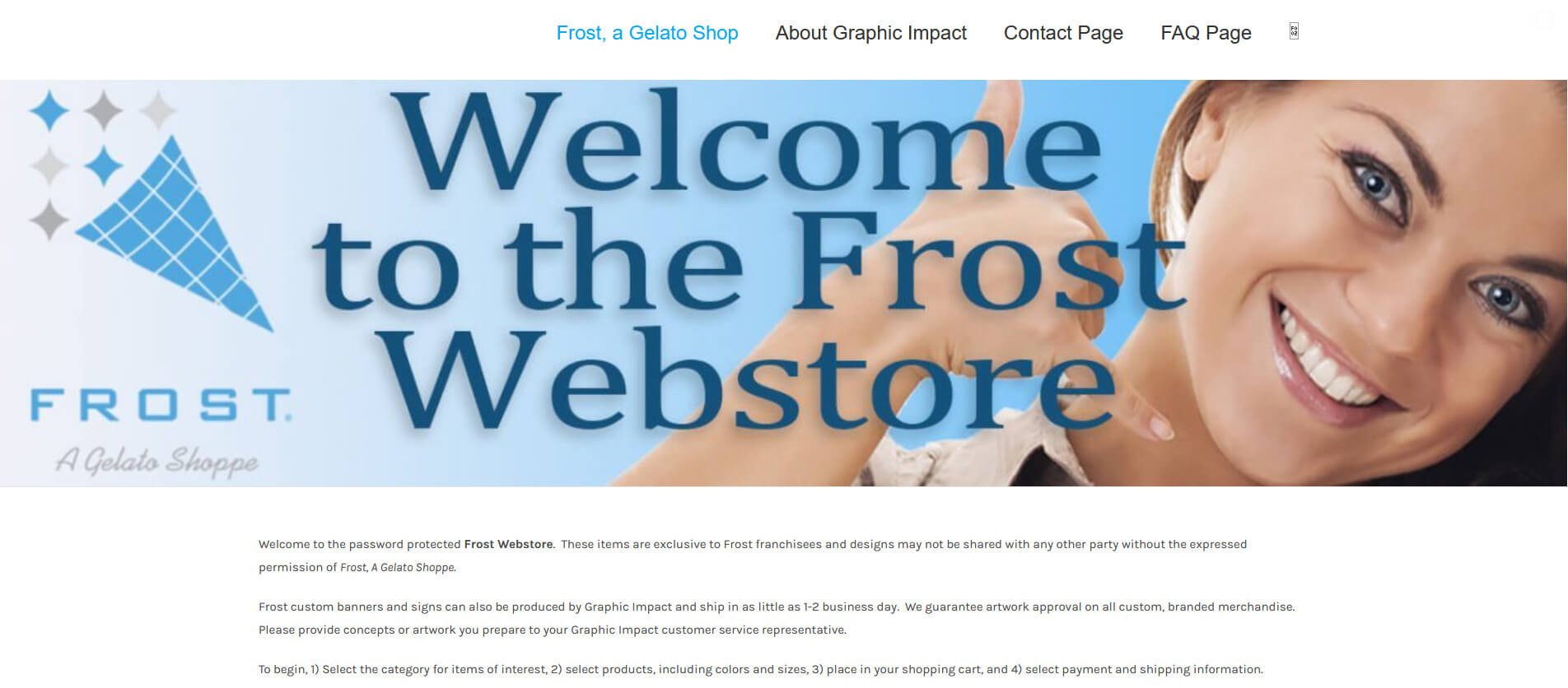 Rincon Vista
Example of one of the middle school webstores designed by Graphic Impact. The store offers a number of custom apparel items.
Rincon Vista Middle School
UA _ClubSports
Graphic Impact designed this webstore for the University of Arizona. It consists of custom apparel, promotional specialties and much more
University of Arizona Club Sports
Southwest Artists Emporium
This webstore displays the works of four well known photographers and artists. The site was designed by Graphic Impact and all products shown on this site are fabricated by Graphic Impact.
Southwest Artists Emporium
Frost Webstore
This webstore, which is password protected is for the exclusive use of Frost Franchisees. It includes apparel, Point of Purchase materials, containers, decals and various displays. All of these were provided by Graphic Impact. There are no minimum purchase requirements so they are purchased as required by the franchisees.
Please visit or call Graphic Impact at 520 795-7445 to see if you qualify for a FREE custom webstore for your company or organization. This is a limited time offer for the first 25 webstores and it may be withdrawn at any time.
Questions? Just talk to one of our designers at 520 795-7446.
Proudly Serving the Areas of Tucson, Marana, Oro Valley, Vail, and Our Clients Across the Country