Promotional Products by Graphic Impact
We are a manufacturer and distributor of promotional products and advertising specialties.  A family owned business, founded in 1989.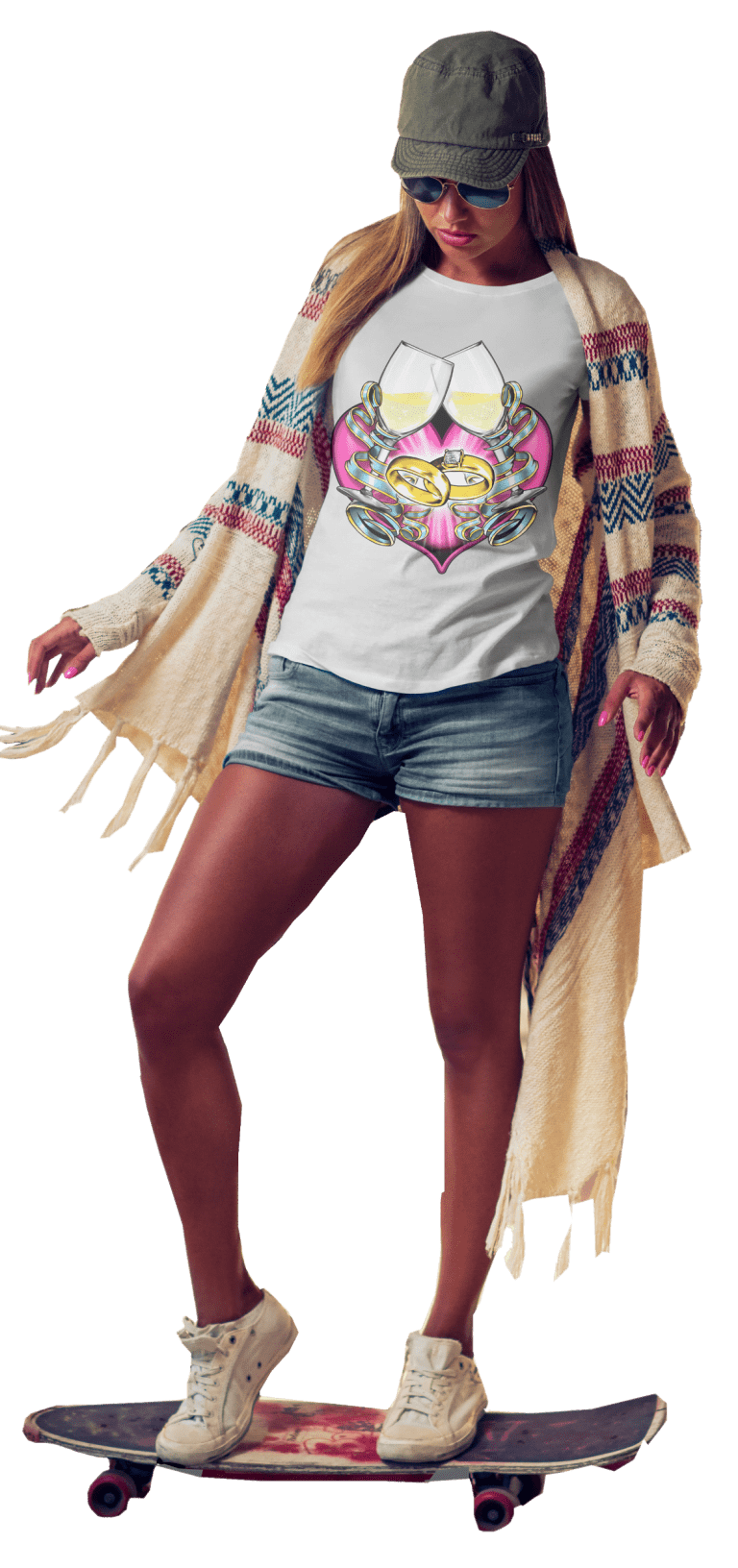 Graphic Impact is a Promotional Products Manufacturer and Distributor
If you need promotional products, you've found the right place! Our website is your go-to destination, whether searching for a specific item or exploring ideas. As a full-service company licensed by the University of Arizona, our in-house graphics department can help you create the perfect artwork.
Our family business was established in 1989 and continues to thrive today. We understand that the promotional products industry offers countless options. That's why we provide access to any product on the market and develop unique offerings you won't find anywhere else.
We've Taken the guesswork Out of selecting your next promotional products Project . . . .
And you have thousands more options to choose from when it comes to selecting a product!
Any Type of Promotional Products You Can Imagine
It would help if you had a partner, great ideas, a fast turnaround, and ensuring that you stay within your budget. We can help you! When we choose other promotional product distributors to partner with, we screen them thoroughly for the right products at the best price and, much more importantly, the quality that lives up to our standards. Our higher volume allows us to pass along a price that few promotional products manufacturers can offer!
Whether you're seeking custom shirts and hoodies or custom water bottles, we handle all the details for your project. Our custom printing prowess allows us to develop business promotional items in-house in Tucson. Designing, layout, packaging, colors, file formats, resolution, vector artwork, proofs, delivery, and other details are things you don't need to worry about with Graphic Impact. You'll be sure that you are selecting the best advertising promotional products.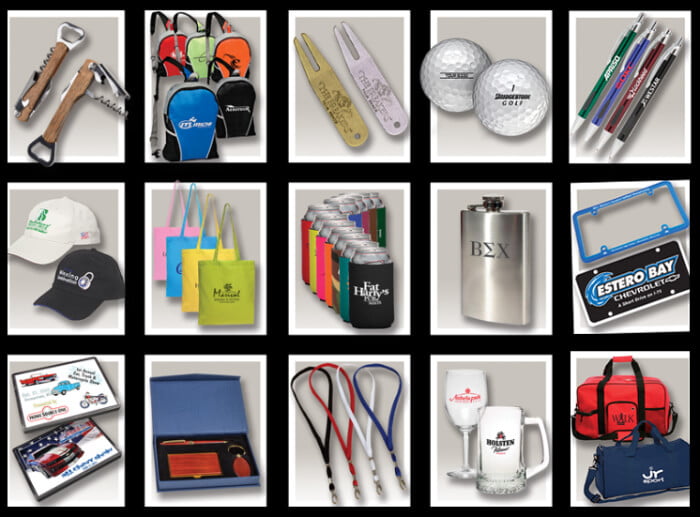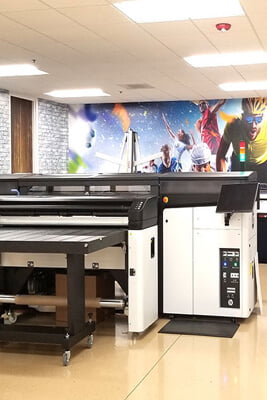 Promotional Products: About Graphic Impact
Graphic Impact is not a sourcing house or advertising company. We are the manufacturer. You deal with the people that make the products. No middleman! And the savings are passed along to you, our valued client.
We Manufacture
We Distribute
We Manufacture
We make many of our products in house.  The result, smaller or no minimums, superior quality control and savings that can pass along to you.
We Distribute
Popular Products Produced In House
We offer thousands of products manufactured in house or through our partners.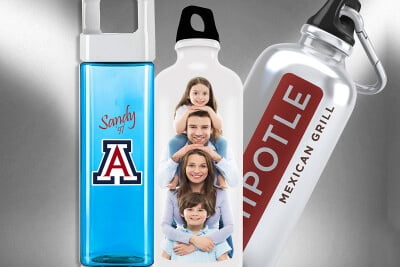 Promotional Products: Water Bottles and Glasses
Graphic Impact produces branded drinking bottles in full color and without any minimum purchase requirement. No minimum purchase and no set-up! A drinking bottle is always visible, in your hand, on a table, or just waiting to be filled. This is an excellent opportunity to show off the brand of your company or organization.
How About a Special Gift?
Are you having problems with selecting the right gift? We print on almost all cylindrical objects. That includes drinking bottles, wine bottles, champagne bottles, and a lot more. Birthdays, weddings, holidays, and just a special thank you.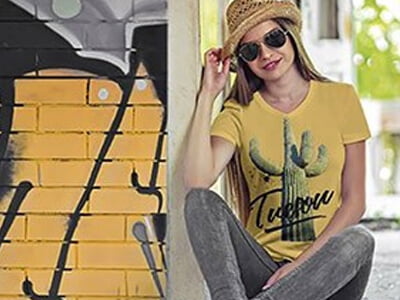 Promotional Products: Apparel, T-Shirts and More
Custom digital t-shirt printing in Tucson with WOW colors. No, there's no minimum, and no,  there's no set-up. Because the entire process is digital and absorbed by the shirt fiber, there are no harmful chemicals, and these custom printed shirts have a vast number of washes. The advantages are so significant that we only suggest screen-printed shirts with over 250 items. YES! We can save you money, and our delivery is so fast that it makes others seem slow.
Personalized and customized Short Sleeve Tee Shirts show off your fan loyalty and favorite design! We also know they can be purchased in a retail store and are expensive. So, why not skip the retail part and design your own custom short sleeve tee shirts with full-color photos, your unique designs, and University of Arizona logos right now? Check out  www.TucsonPrintedShirts.com to find out more.
Promotional Specialties for the University of Arizona
Only a few companies have been licensed to supply promotional products to the University of Arizona, and the only one that is both a manufacturer and distributor. We will help design your production, select the right product and the one that will get noticed and have the design approved by the University of Arizona. We are pleased to offer low prices and quick turnarounds, and with most products, there is no minimum or set up costs.
The largest of our type in Southern Arizona. Do business with Graphic Impact, a local company that was founded in 1989. Still the same management team and still growing every year. For promotional products and much more.
Our Production Capabilities
We digitally print, laser-cut, route, apply vinyl, braille letter and thermally transfer onto almost any material. And do all of this in-house.
This allows us to brand thousands of different promotional products. Our relationship with suppliers worldwide enables us to compare pricing, value, and quality and demand the best product for you, our value client.
We are also producers of signs, banners, name tags, brochures, and business cards. All customized to your specification at the lowest possible price and ready in 1-2 business days (unless, of course, you need it sooner).
The Seven Most Important Things to Remember About Promotional Products
Is Your Item Practical?  If the promotional product you supply is not practical, consider it worthless.
Quality is Important!  The product you supply is a direct reflection of you or your organization.
Price!  Whether you order one or thousands, a reasonable price is critical.
Imprinted Area on the Product!  Taking advantage of the space provided.
Your Choice of the Right Company!  It seems that everyone makes you a promise these days.  But let's face it, reputation is essential.
Service Before and After the Sale!  We're a manufacturer.  Able to meet your deadline and providing the product you ordered.
Value, Where was your Product Made? We suggest you buy local whenever possible.