University of Arizona T-Shirts and Other Products You Personalize
Design Full Color University of Arizona T-Shirts On-Line For That "Wow" Factor
UArizona T-Shirt. A large variety of colors and sizes.
UA Perfect Gift
Customized University of Arizona T-Shirts make the perfect gift. Add names and select the perfect logo. A great way to celebrate a holiday or birthday.
Design your own unique shirt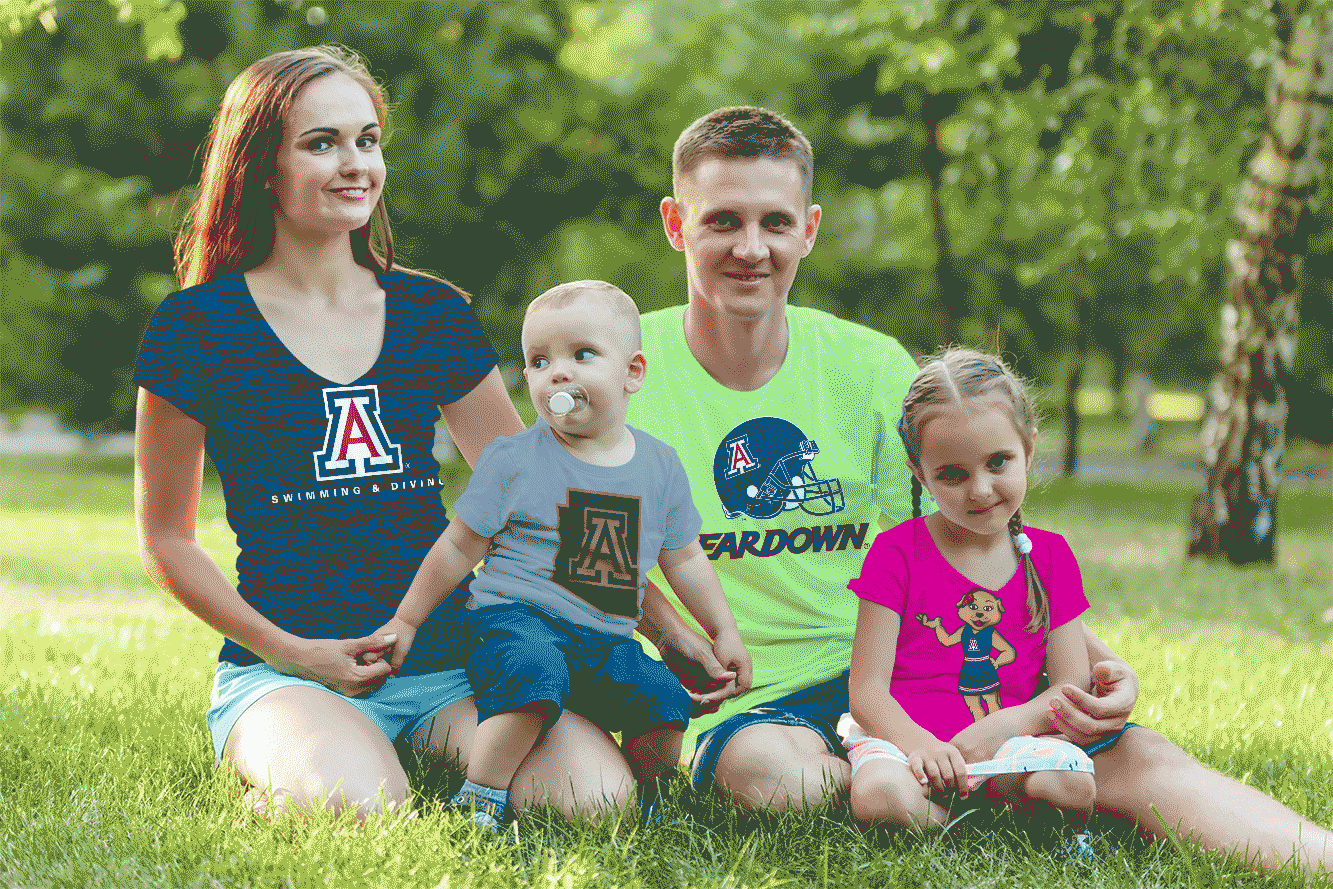 We take care of the licenses for the shirt you design. That includes your name, unique design and a much more. Long sleeve Tees and Hoodies are also available.