UArizona producer of customized apparel
Technologies For Printing Apparel
The right process for your project at the most economical price and deliveries that make others appear slow.
A local company founded in 1989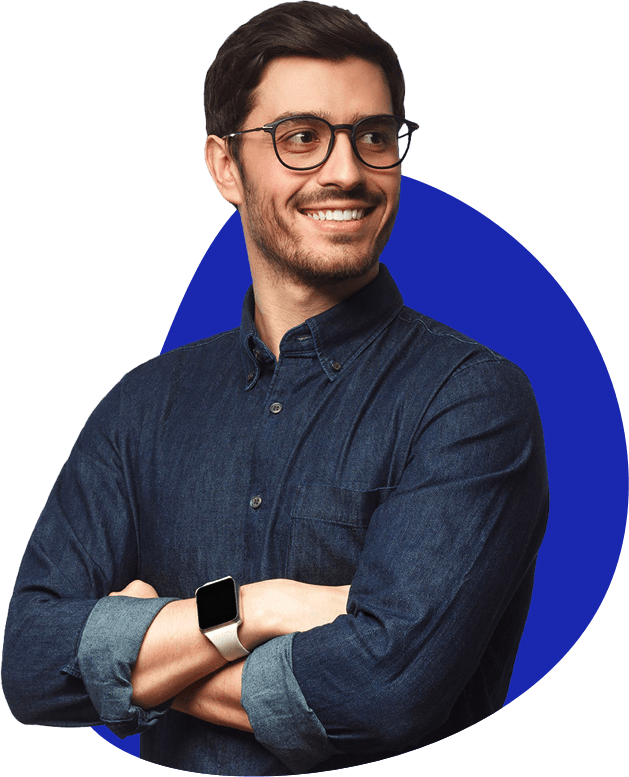 Custom Apparel Printing by Graphic Impact Guarantees The Perfect Look for Your Next Project
Custom apparel printing serves as a convenient and cost effective solution for  advertisement. It is considered to be one of the most effective and influential business promotions and marketing tools.
The market is full of custom made apparel in various styles, technologies and color range. Corporate apparel is one of the best and most economical ways to brand your company. There are various ways of promoting and branding a company, business or event. In corporate apparel the logo of the company should be printed on the front, back or at the side of the clothing.  This ensures the business is promoted by just wearing the apparel of the company. At Graphic Impact, we are not only a manufacturer but a designer as well.  You will find this service invaluable at no cost. 
We can also help you in choosing the right design, making sure custom printed apparel is updated with the changing fashions and trends. We invite you to browse the professional collections  from either the UArizona volume or graphics for schools, teams, sports, band, dance, cheer, and themes like patriotism and the outdoors.
Once you're comfortable with the design of your custom apparel printing you may wish to get acquainted with our production methods.  A table is shown here for your information.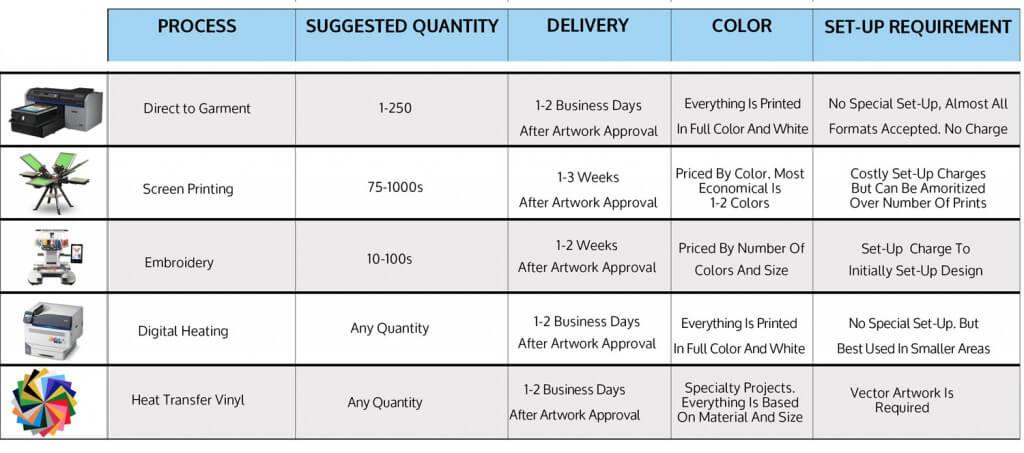 We'll take care of selecting the best choice for printing your project.  But it depends on pricing, quantity, number of colors and the size of the graphic.  Here's a page that describes our exclusive Direct to Garment printing system and why it is our favorite.
We have everything necessary to make your apparel design something special. Which of these best describes you?
You have designed your custom apparel printing project, picked the colors and have a pretty good idea of what you're looking for.  Maybe you just need a price. Go to either the download tab or the contact us tab at the top of any web page.  Don't worry, our designers will review your art work and get back to you with any questions.
You'd like to design your own apparel.  Just visit our Design Your Own Store and pick the type of shirts that you find attractive.  It's fun and easy and all of the right tools are there to help you.  Each shirt can have have a separate and unique artwork design.  So it's easy to add your name, a photo of a family member, or pet.  Need some help?  Use our live chat of call us during normal business hours.
You need help with your design and you need it now.  Graphic Impact has an answer for you as well.  Call us on the phone, visit our showroom or set up an appointment for our ZOOM ROOM.  You'll find a team eager to help, and with years of experience, we're ready to take on any challenge.
You have some ideas and you're ready to take those ideas to the next level!  We have collections that cover almost any topic, including a collection dedicated to the University of Arizona.  You can pick colors, add the fonts you want and then customize it!  Visit our collections shown below, click on the the volume that appeals to you and browse away.  When you find one or more that you like, simply write down the artwork number and call or visit one of our designers to help you add the finishing touches. Looking for even more inspiration?  Visit Getty Images and record the photo or graphic that you've been looking for. At Graphic Impact, we want your printing project to come out as perfectly as you do.  So, there's no cost to you to use this service.
Click on the volume, shown below, that interests you.
This is a reminder that if you have any questions or require assistance during normal business hours, please contact us at 520 795-7446 or visit us on live chat.