Graphic Impact Supplies Giclée Prints Using the Best Technology Available Today
Compare our Prints to Any Others on the Market!
Choose From University of Arizona Logos
Multiple Sizes Available
Licensed Products
Choose From University of Arizona Logos
Multiple Sizes Available
Licensed Products
What are Giclée Prints?
The term 'Giclée print' is a significant technology breakthrough in printmaking technology. Images are generated from our twelve color, high resolution digital printer and the digital scan is printed with archival quality inks onto various substrates including canvas, fine art, and photo-base paper. Our printer provides better color accuracy and higher precision that has never been possible before.
Are Geclee Prints the Right Choice for you?
Giclée prints are significant advantages to artists who do not find find it feasible to reproduce their art in volume and rather we print their work for them as needed. (on-demand) Once an image is scanned initially, additional reproductions are made which are exact reproduction of the first one. And at a reasonable cost. If you are an artist wanting to showcase your work on canvas, consider Graphic Impact.
A second set of potential customers are professional photographers. They may focus on weddings, on photographs in nature, or that perfect photo that end up getting published some day. If you are one of the lucky ones that recieve digital files from your photographer, then you will be a great position to have your own Giclee prints made by Graphic Impact.
There Are Two Types of 'Wraps' for Giclée Prints and Reasons for Using Each One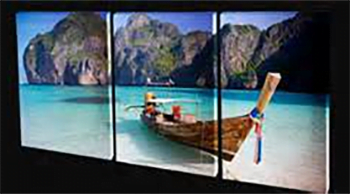 A museum wrap refers to the method of stretching a canvas so that the image remains on the front surface of the stretcher frame. The last 1.5 inches is reflected on the sides of the canvas. The canvas is secured to the stretcher Frame (Bars) by staples applied on the back side of the fame. This is the difference between Museum Wrap and Gallery Wrap. By following this procedure it is possible to keep the entire image on the front.
In a gallery wrap a canvas is stretched on a wooden frame and stapled in the back so the image is also printed and shown on the sides of the frame. When you choose gallery wrapping for your Giclée canvas, keep in mind that part of the image will be stretched onto the sides of the wooden frame. It is critical that you understand that the entire Giclée print will not be shown but instead be hidden on the sides.
Questions? Contact us at 520 795-7446 to discuss Giclée prints with one of our designers.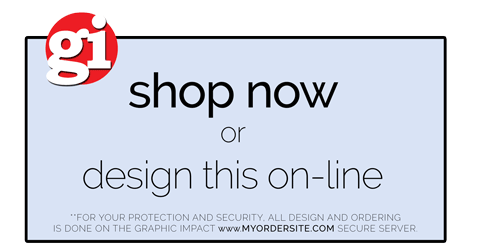 Questions? Just talk to one of our designers at 520 795-7446.