Ultimate Apparel Graphics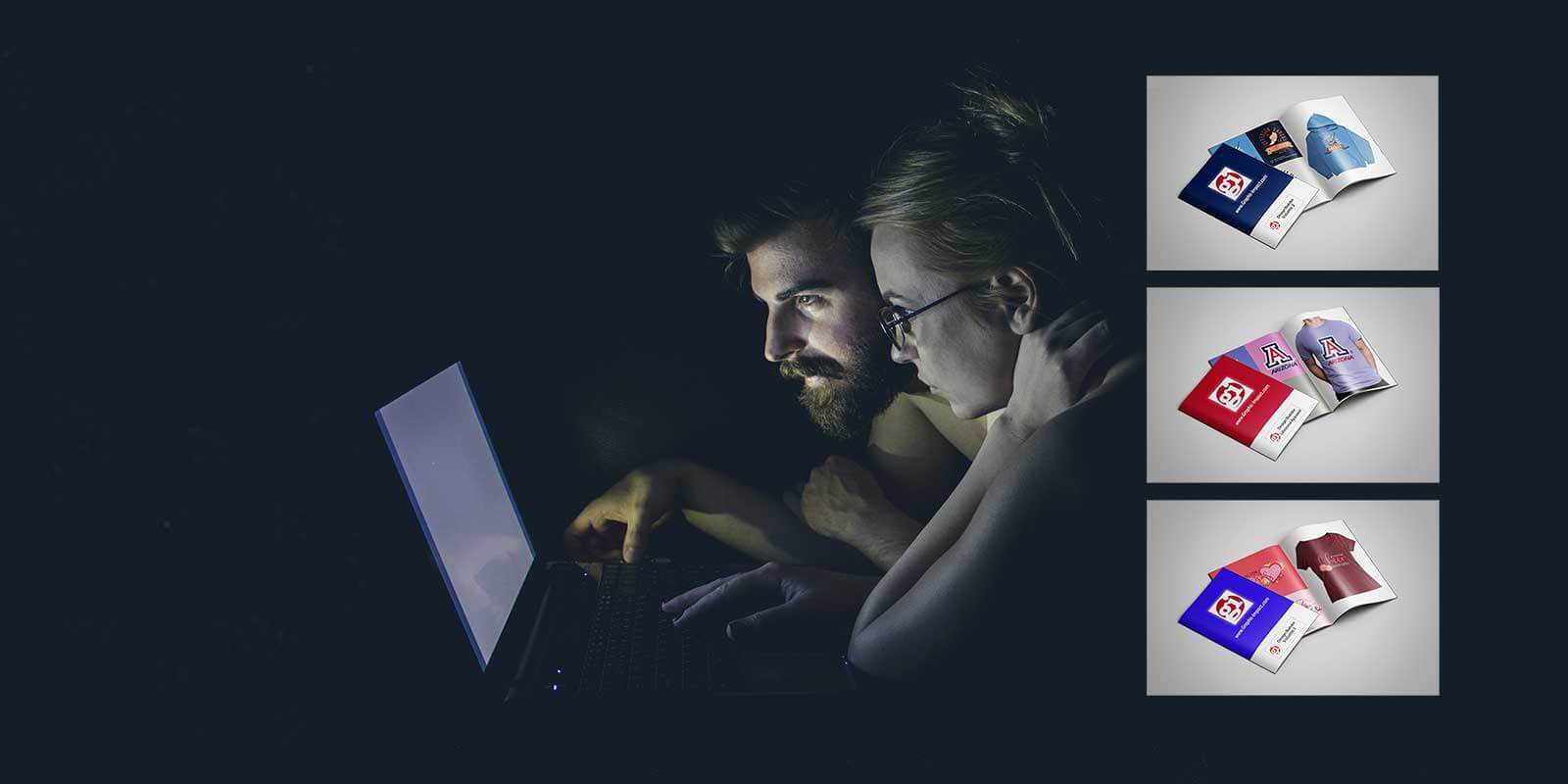 Graphics Builder
Graphics Builder and UArizona Designer
The Ultimate Apparel Graphics Builder
Our Graphics Builder comes with everything you could ever need to develop high-quality, one-of-a-kind graphics. With the Graphics Builder, you'll get ready-made designs, vector graphical elements, textures, and fonts. Wave goodbye to "boring" and "old." Wave hello to your new and creative edge.
The Ultimate Apparel Graphics Tool for the Preparation of UArizona and One-of-a-Kind Graphics for Everyone
As the most diversified apparel printer and designer in Southern Arizona, we offer a variety of options.
Follow this LINK to the Download Link. Send us the artwork, we'll review it, make changes if needed, provide a quote and your job will be ready in no time at all. If the quantity is 1-200 we'll probably choose DTG (Direct to Garment), and print your job in full color. There won't be a set-up charge, and there is no minimum volume requirement. For larger jobs we'll provide screen printing.
We suggest our on-line designer! You pick your shirt type and color. Choose from a variety of fonts along with illustrations, clip art and photographs. Once you've completed your design, simply upload it to Graphic Impact. No set-up and no minimums. Need help? We're available. Delivery is usually 1-2 business day
We're not all designers and we certainly don't want to pay designers in order to get professional results At no cost. Let us help. You browse the professional designs, from either the UArizona volume or graphics for schools, teams, sports, band, dance, cheer, and themes like patriotism and the outdoors. Record the design number, select the fonts and colors, and the parts of the design that you want to personalize. Each apparel graphics collection comes with a wide variety of styles that speak to popular retail graphics trends, including: classic collegiate, crests, patches, 70's and 80's retro, and handwritten scripts. Each style was carefully crafted to be relatable — and sought after — in the current marketplace Call us, visit us or request a zoom meeting. We do the rest and send a proof for you to approve.
Select any of the three links below to begin browsing the collections
With so many styles available, the Graphic Impact Graphics Builder ensures that your job will be exactly what you've been waiting for.