Digital Printing | Short Runs | Full Color | Ready Next Business Day
Graphic Impact leads the way in digital production print performance.  Our revolutionary color image quality in short run printing can't be beat.  When it comes to your digital printing needs, Graphic Impact will also supply you with images and photos that will really pop. 
Crisp materials that are sure to grab attention.  Many times we include in-line finishing touches such as cropping, saddle stitching, folding and laminating.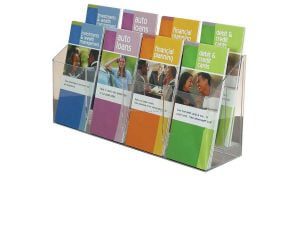 You may have a project that's ready to go, or it may be just one piece of the puzzle.  We'll be happy to help you with design, the choice of materials and the best marketing approach.  Every step of the way from initial design to the finished product.
You'll find that we're faster than most with completing your project.  And we'll work hard to find the most cost effective solution.
What is the difference between digital printing and offset printing?
Offset printing is the ideal solution when you need large quantities of the same size paper and sizing. This is due to the fact that is there is time, money and labor involved in the set-up of the project and the running of proofs to be certain of color precision and reproducibility.
Short run digital printing service is the perfect solution for lower quantity requirements. As example, below 2,500 copies. Most the time the project will be ready in just one business day.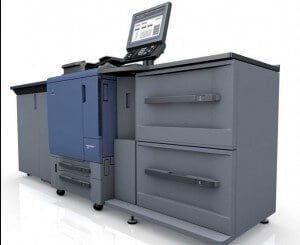 The four most important factors to consider
The most cost effective solution
Quick turnaround time
Single or double-sided full color printing in all standard sizes and paper stocks
Professional finishing touches that makes the difference
Questions? Just talk to one of our designers at 520 795-7446.  Or discover more about our other products HERE.