The Benefits of Custom Wall Murals in Your Home or Office
Custom wall murals are a great way to add personality and style to your home or office. They are also a great way to make a big impact without spending a lot of money. Custom wall murals have a number of benefits. They can be used to add color and interest to a room. They can also be used to make a statement or to promote a company's brand. Wall murals can be created to fit any space, no matter how big or small.
There are many benefits of custom wall murals, including the following:
They can make a small space look bigger.


They can brighten up a room.


They can create a focal point.


They can be used to hide imperfections.


They can also be used to make a statement or to promote a company's brand.
UA McKale Wall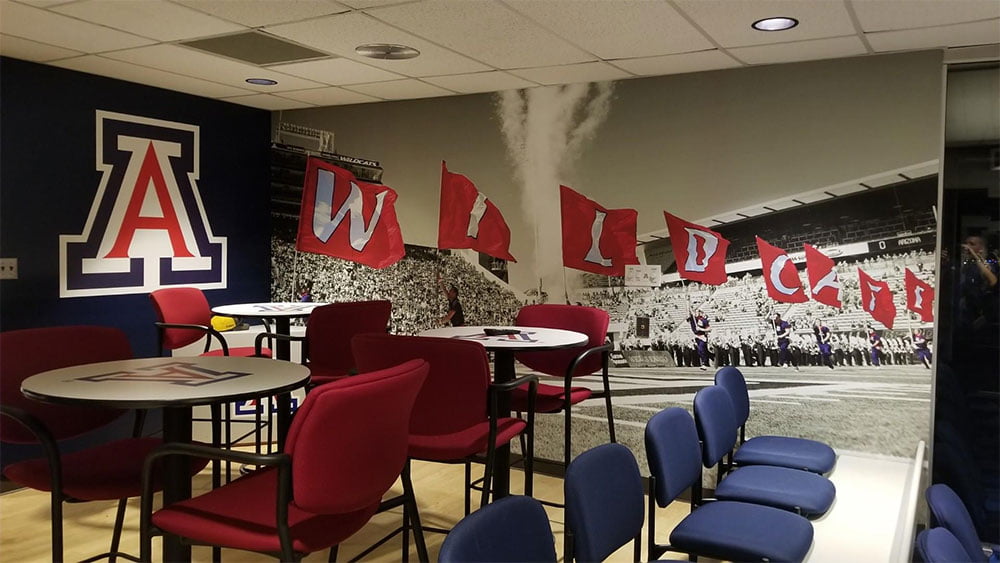 A Mural That Helps Celebrate An Event
This post discusses a favorite use of wallpaper. A mural of any length transforms a blank wall into something special. A stadium suite.
Business Interior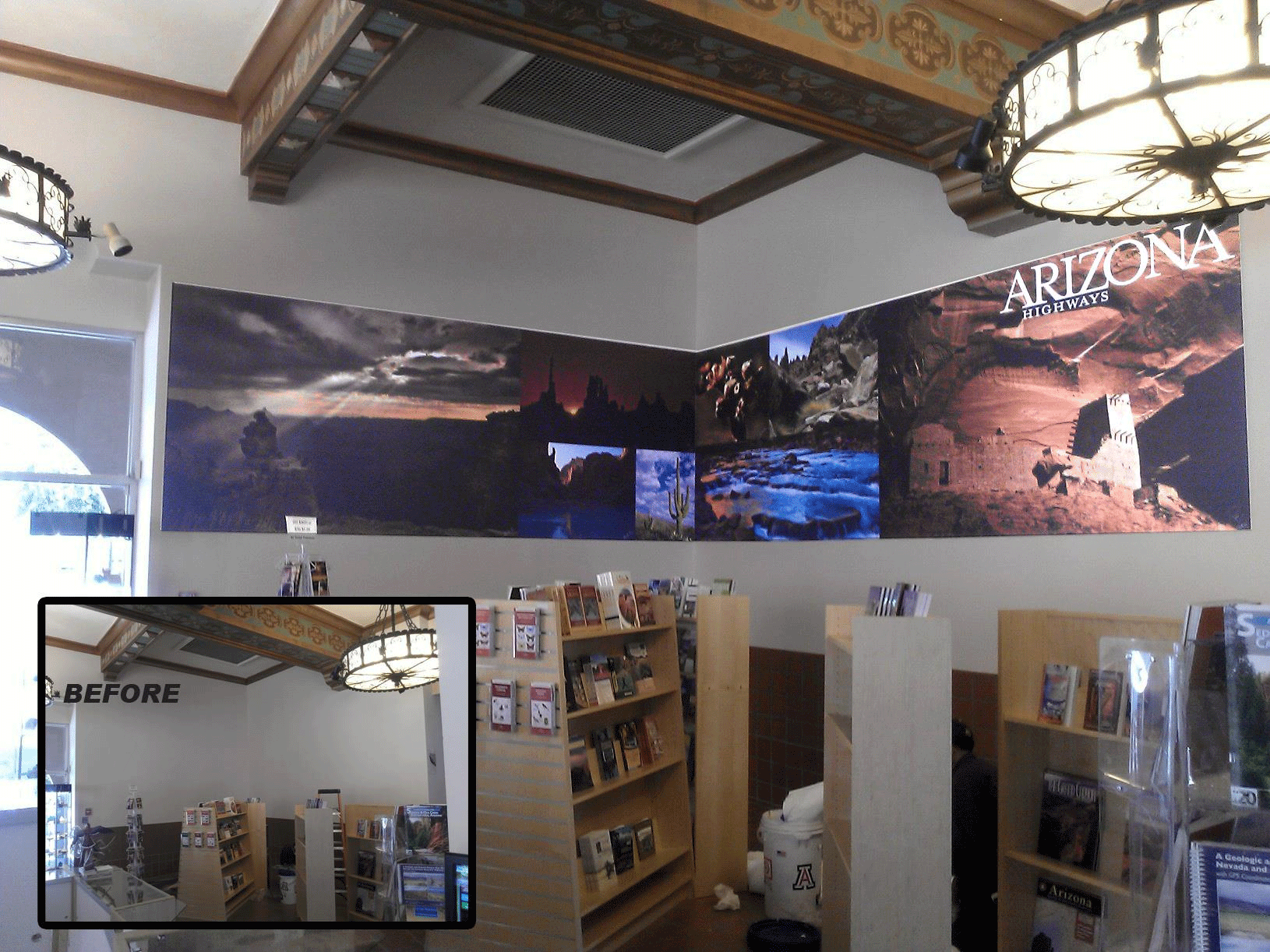 Wallpaper Results In A Complete New Look
The Geological Survey decided it was time for a redo. They chose Graphic Impact and we picked wallpaper as the focal point.
Elevator Doors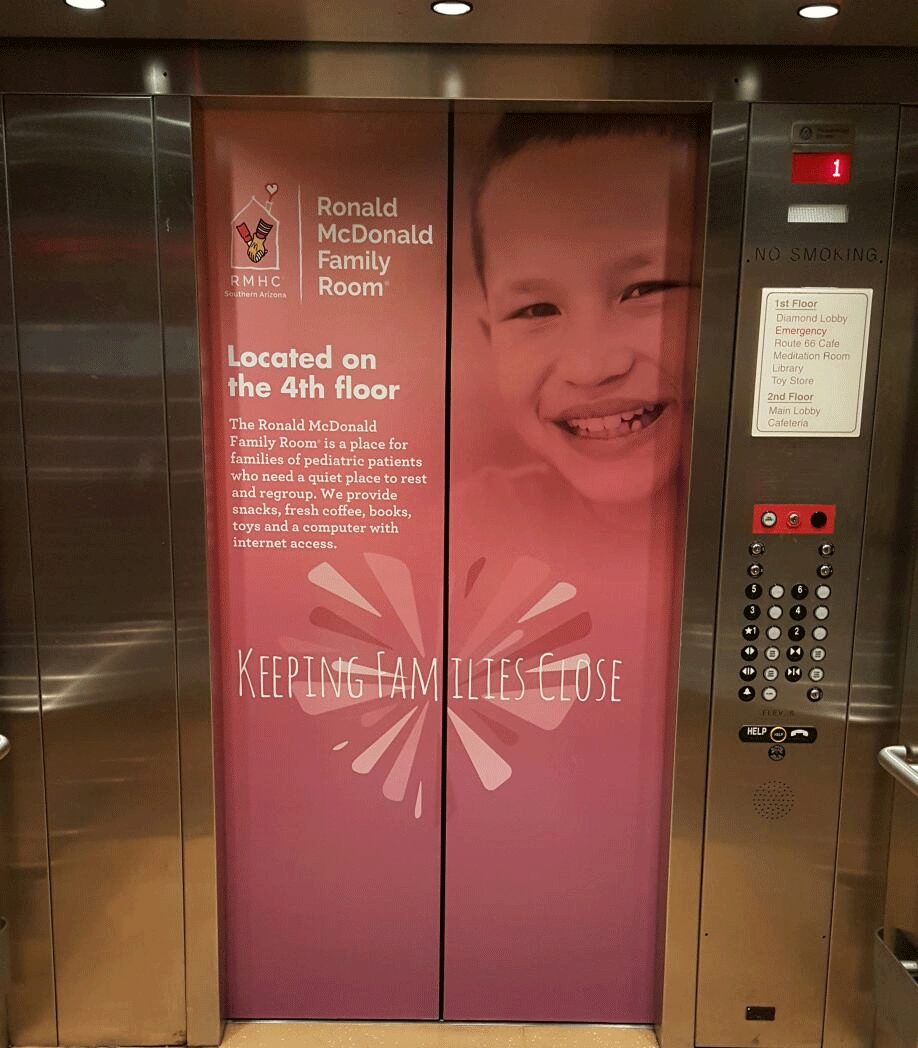 Elevator Doors Create Visual Focal Point
Making use of available space the Ronald McDonald House is making use of available space at a local hospital. Both organizations benefit.
Where will you see wall paper murals?
Wallpaper Murals are used for interior decoration of interior wall to decorate homes and office buildings. The custom murals are digital printed in rolls and usually has an adhesive backing making the installation process easy. Some client request a regular repeating pattern design, but must more commonly choose with a single non-repeating large design. There is no size limitation on the size of the mural.
You can remodel any space with a Graphic Impact custom-made wall mural. The most common areas are corporate lobbies and entrances. But hospitals and a doctor's office are popular areas as well. Whether yours is a business application or for home use, you'll find the transformation is amazing.
Some suggestions for you next project
Use a favorite photo for wallpaper, a product rendering or design a wall in your home with a family photo or a complete mural of photos. Custom wall murals are printed onto a high-quality material with durable inks that will last a lifetime. Create the perfect wall!
It's a simple talk to download your image, give us the measurements and leave the rest to us. Our team of specialist is ready to help and offer advice.
For ideas we welcome you to our showroom to see examples of what can be accomplished with a mural. contact our studio team for help and advice on choosing the right wallpaper mural for you. Your wall mural will create a totally unique space that is completely personalized.
Be sure to check out many of the other custom products manufactured in-house. by Graphic Impact.