Use these retractable banner stands and banners for on the go presentations and exhibits. Portable displays come with a carrying case, are single or double sided and feature high resolution, digital printing.
Pull Up Banners or Retractable Banners, Stands and Displays
Pull Up Banners are a Great Portable Solution for Events and Branding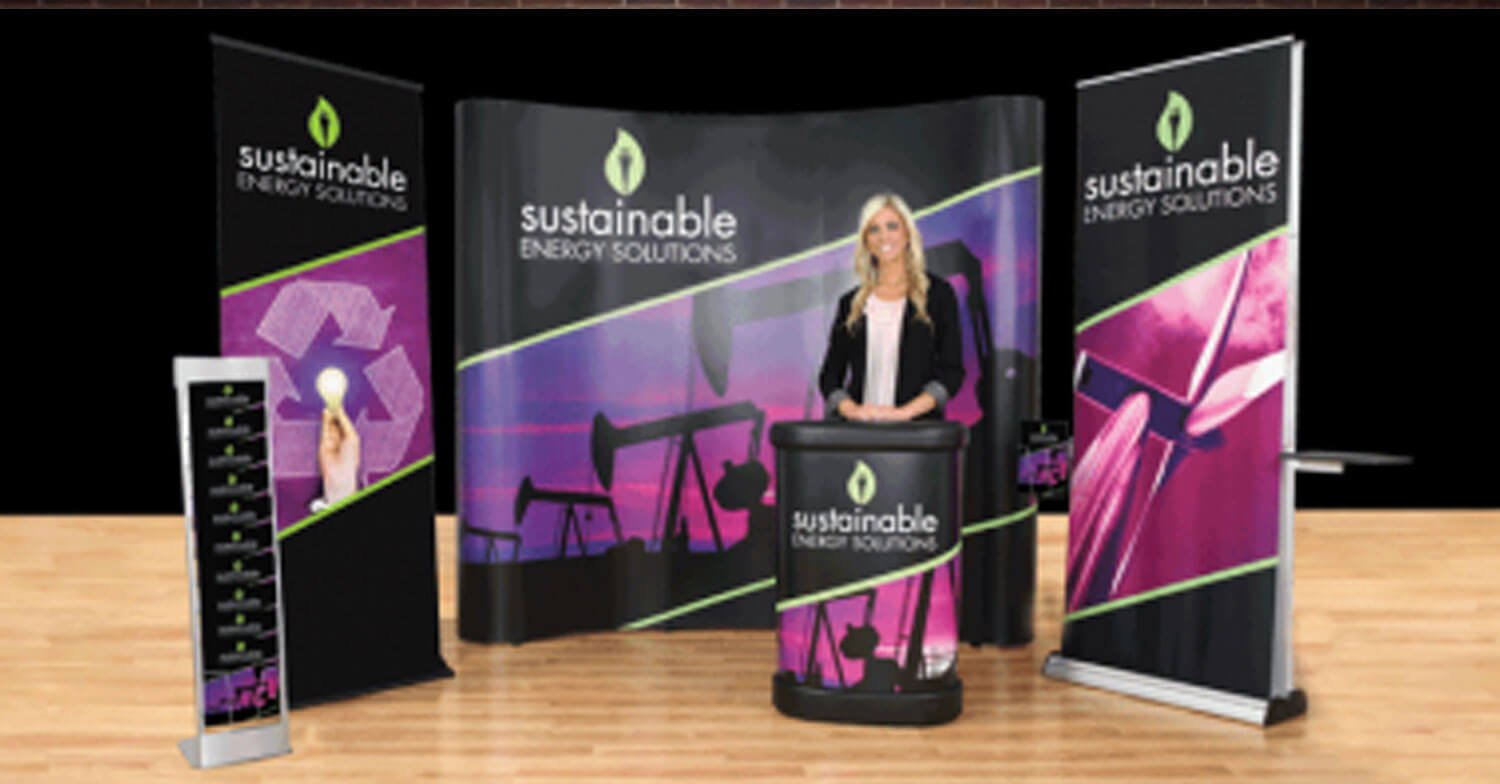 Pull-Up Baners. An Important Part of Your Exhibit Booth
Graphic Impact has the in-house capability to design and fabricate a complete exhibit booth including retractable and "green" corrugated furniture.
Retractable Banners. Separate Or Backdrop
A standard size banner for single-sided or double-sided (image on both sides) is eighty inches x thirty inches. Note that sizing is adjustable and can easily be made smaller or larger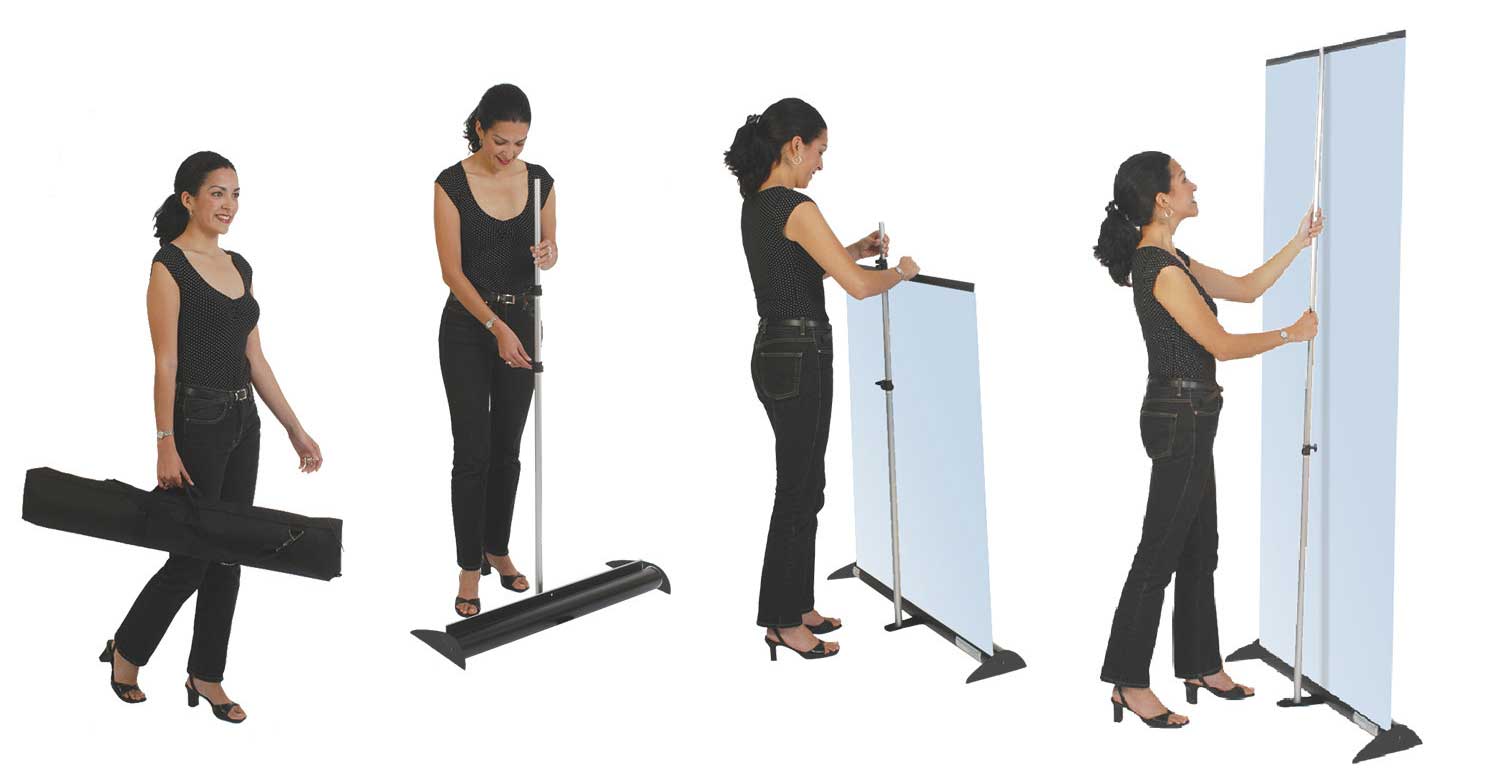 The Banner. Comes With a Pouch. Easy to Carry
Assembling a retractable banner is simple and always looks great.  The carrying case makes it easy to either place it in your vehicle or check it as luggage on your next trip.
Looking for a banner with an upscale look, lite weight and vivid color without sacrificing a soft touch?
Pull up banners, also known as retractable banners, are a great way to display your branding at an affordable price. All you need to do is simply pull the graphic from the base and you're ready to go. When not in use, the graphic retracts into the base, making it ideal for exhibitions and events where you will be transporting and storing your banners. We print all our banner graphics in house to ensure a top quality finish and we even offer a graphic design assistance if you're stuck for inspiration.
When to Use Retractable Banners
This Pull-Up banner with a custom stand is the perfect combination of graceful design and excellent value, being both easy to assemble and simple to use. This quality retractable banner stand is finished in anodized silver and features heavy duty molded end plates. We offer 4 widths to choose from! A padded carry bag is also included for convenient transport and effortless storage. All Graphic Impact Pull Up Banners are an eco-friendly product choice! Banner Stand Lighting is also available, sold separately!
Graphic Impact pull up banners with our stands are a great way to market your business, advertise a brand or showcase your products. The printed marketing banner simply rolls up and retracts down into the base for safe keeping during shipping and storage.  This portable, lite weight banner with stand has an excellent return on investment. Other types of products like a pull up banner to maximize your image, available for Graphic Impact include exhibition displays, table cloths, flags and tension fabric displays.
Popular uses include exhibition halls, trade shows, conference room displays, retailing shops and meeting rooms.
Benefits of Using Pull Up Banners
A professional look at an inexpensive price
Banner and stand can be set up in one or two minutes
A great number of sizes and types are available
Banners (single and double-sided are easily interchangeable)
Common Sizes of Pull Up Banners That are Available