Vehicle Wraps And Fleet Graphics: 5 Mistakes To Avoid
Vehicle wraps and fleet graphics are cost effective for advertising your company message, improving visibility for your company as well as promoting your brand in a geographic area. Companies of all sizes are taking advantage of using their company fleet to create an advertising media to communicate the brand and messaging.
Custom vehicle wraps and fleet graphics can drive your logo or message to a geographic market, and add visibility for customers and potential customers while the fleet, car, truck or van simply drives around town.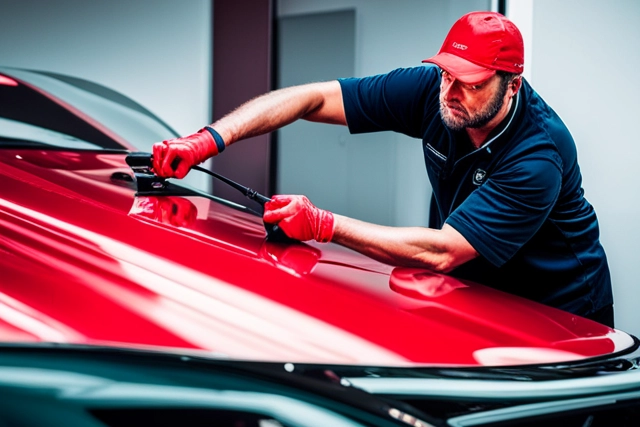 When deciding to use a car wrap, truck wrap or van wrap, there are some pitfalls of installation to avoid.  Especially if you are considering vehicle wraps for your fleet, it's important to avoid issues that could potentially reduce or shorten the life of your decals or wraps.
Make sure you avoid these mistakes:
Before applying the graphic wrap to the vehicle, all surfaces must be smooth and free of rust. Fleet graphics don't adhere properly if applied over rust or bubbles in the paint,  and will begin to peel or crack prematurely.
Temperature must be taken into consideration both when installing the graphics but also for long term life of the vehicle wrap.  Be sure the installation takes place in a climate-controlled environment to minimize moisture and heat.
Using top materials is one way to assure that your vehicle wrap will have a longer life span.  There is a big difference in the material weight as well as the pigments that can be used.  Using a high-quality material, like 3M will be less likely for the vehicle graphic design to fade, crack, peel or bubble.
Installation by trained professionals is one of the standards to look for.  Determine whether the vehicle wrap installer has been certified and whether the vehicle wrap is offered with a guarantee or warranty.
Ask for references and also ask to see vehicles that the graphics company has wrapped.  Making an investment in wrapping your fleet in a cool graphic design for the vehicle wrap is only as good as the installation and the implementation.  Ask for testimonials from vehicle wrap clients  who have had graphic installation on their fleet or truck or car.  If the business is willing to make sure they do the job right, they should have no issue with providing references.
To get as much mileage as possible out of a custom car or vehicle wrap, make sure that the installation, materials and graphics will last for a while.  Especially when you are on the road, it is easy to see how this under-used, but effective marketing method continues driving up sales.