A
vehicle wrap
is a large piece of vinyl or other material that is applied to the surface of a vehicle. Vehicle wraps can be applied to the entire vehicle or to specific sections. wraps are a popular form of advertising, as they are an effective way to turn a vehicle into a moving billboard.
There are many benefits to using vehicle wraps, including:
– Increased brand awareness
– More exposure for your business
– Cost-effective marketing
If you are considering using vehicle wraps for your business, then read on to learn more about what they are and the benefits they can provide.
A vehicle wrap is a custom printed graphic that is applied to the surface of the vehicle. Wraps are often created from durable, high-quality materials such as vinyl, polyurethane, and polycarbonate, and are available in a variety of colors and designs. These wraps can be applied to the entire vehicle or to specific sections.
The advantages of using vehicle wraps are numerous. They are relatively inexpensive and can be applied in less than 48 hours. Vehicle wraps also provide increased visibility for your business and make an effective form of marketing. Vehicle wraps can last five or more years, so they provide a long-term advertisement for your business.
The installation process for vehicle wraps is designed to be straightforward and simple. This process typically involves the trimming, processing, and stretching of the material to ensure a seamless look when applied to the vehicle's exterior.
Graphic Impact is always there to offer assistance (without a cost).  Founded in 1989, we think you'll find our help quite valuable.
The benefits of vehicle wraps
Vehicle wraps offer numerous benefits to businesses. First and foremost, they are an affordable marketing tool. Vehicle wraps are less expensive than traditional advertising such as television, radio, and print media. They also provide a great way to extend a company's reach into the community by catching the attention of people in the vicinity. Finally, vehicle wraps can last five or more years so the return on investment is much higher than other forms of advertising.
Additionally, vehicle wraps can provide a company with a distinct branding platform. Vehicle wraps can be customized to include a company's logo, slogan, and contact information, allowing drivers to easily identify the vehicle and thus an increased presence within the community.
In addition to cost-effectiveness and branding, vehicle wraps also provide superior protection for the vehicle's exterior. Wraps act as a sacrificial layer of protection, shielding the vehicle from UV rays, dirt, grime, and other elements. This can, in turn, help to preserve the condition of the vehicle and even extend the lifespan of it.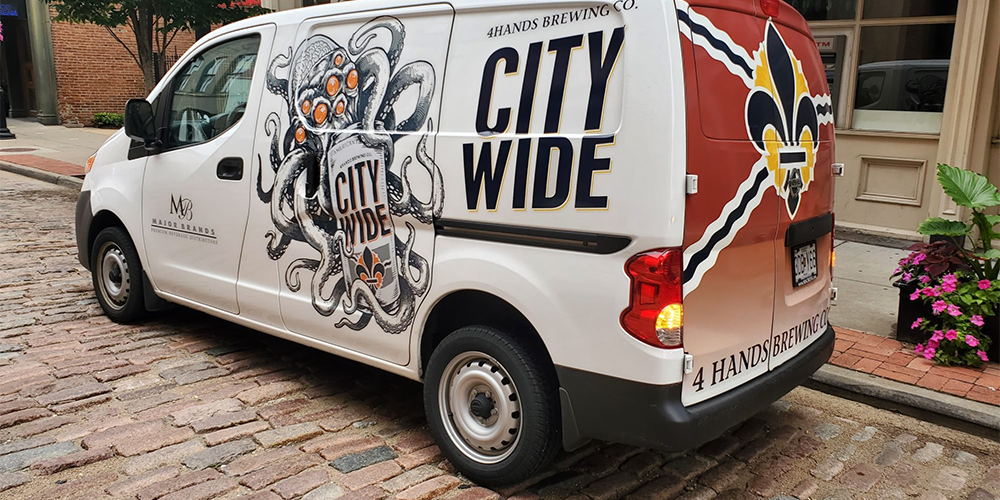 Vehicle wraps come in a variety of colors and design options, so choosing the right design for your desired effect can be overwhelming. Here are a few tips to ensure a successful design:
• Keep colors minimal – Too many colors can be distracting and make it difficult to read your message. Stick with colors that complement each other and focus on your branding colors.
• Have a clear message – It's best to keep your wrap design simple and with a clear message. Otherwise, your message can get lost in too much clutter.
• Utilize space wisely – Think about the shape of your vehicle before creating the design. Your vehicle wrap should flow with the shape of the vehicle and the space around it and not look cluttered.
• Opt for a professional look – To create a uniform and professional look, it's best to use professional-quality images, graphics, and photos. This will bring your brand to life and draw attention to your vehicle.
Taking into account these design tips will ensure that your vehicle wrap design looks uniform and professional. With the proper design and plan in place, you can take advantage of the many advantages that vehicle wraps offer.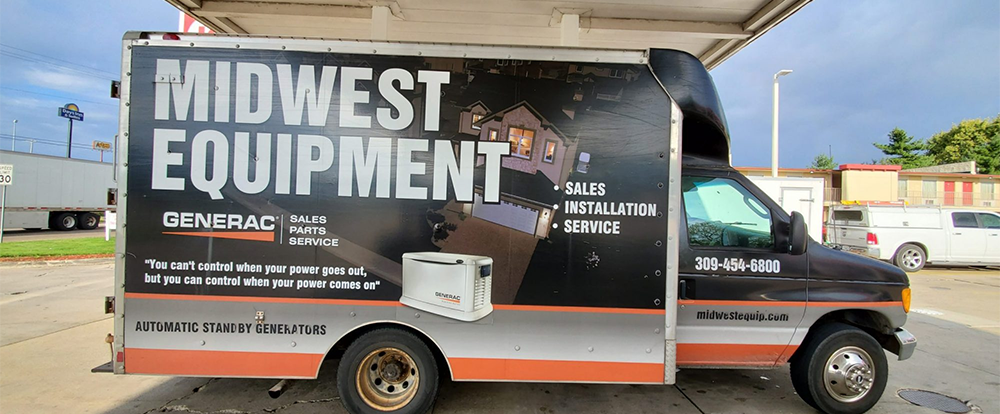 The best place to Get Your Vehicle Wrap
When it comes to getting a vehicle wrap, there are a few key steps that should be taken. First, you'll need to decide on the design you'd like to use. This could be a specific brand or logo, a custom design, or a combination of the two. Once you've decided on your design, the next step is to find a reputable vehicle wrap printing and installation company.
When looking for a printing and installation company, it's important to make sure they have the right experience, equipment, and credentials. Ask questions about their past projects and read customer reviews.


Once you've decided on a printing and installation company, it's time to discuss the details and get an estimate for the project. Be sure to ask questions about their wrap material, pricing, lead times, and any additional services you might need.
With a professional printing and installation company, your vehicle wrap will look great and last a long time.