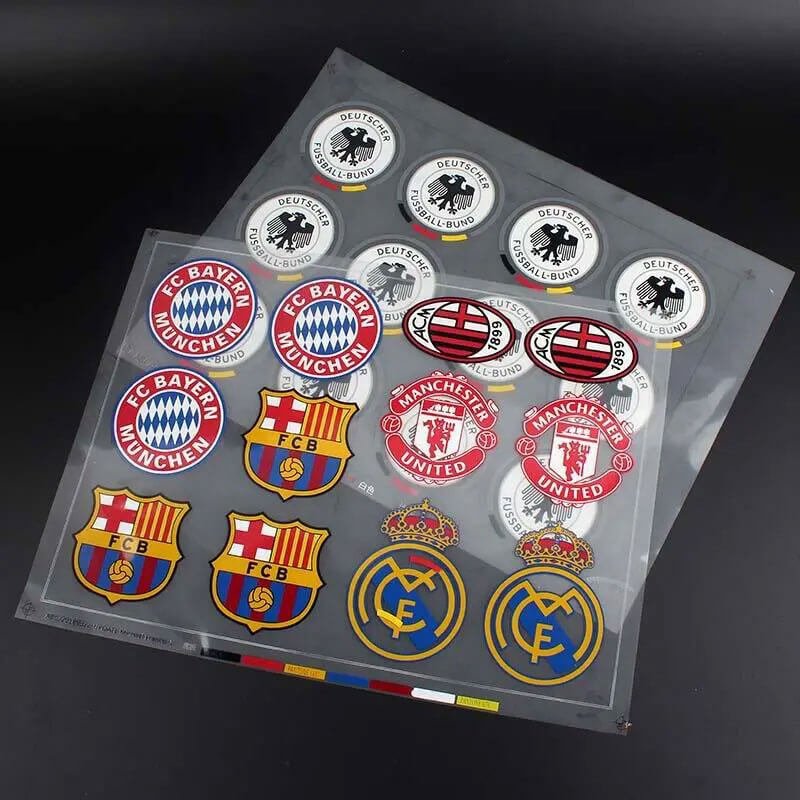 Digital Fusion or DTF is a process that transfers prints onto fabrics, plastics, acrylic, and much more.  Your shirts are produced using this technology on a wide variety of products and materials or available to you as decals that you can heat transfer yourself.
Graphic Impact offers direct to Digital Fusion Transfers for sale.  Digital Fusion (DTF) transfers are the newest technology in printing. Some believe it may one day replace screen printing. One of the greatest benefits of these transfers is that they can go on so many kinds of material.  For example, almost ant type of fabric, includes cotton, polyester, blend, spandex, and any color of the fabric. 
There is a white layer of ink on the back of each transfer. This allows for the transfers to be put on various colors of clothing.

Each vibrant Direct to Film transfer graphic is extremely durable and leaves a high-quality design on your project.

Are you interested in designing or pricing your own direct to film transfers?  CLICK HERE.
Advantages of Digital Fusion (DTF Decals)
There are no minimums with Digital Fusion Transfers
Excellent color reproducibility, including gradients.
The carrier film is clear, making them easy to position
Suitable for small wording printing and  highly detailed images
Lightweight, stretchable, & soft feel
Fabrics with Digital Fusion exhibit good wash characteristics
File Formats for Direct Fusion Transfers Artwork
A vector format, when available is always preferred. If not, a raster can be provided but should be a minimum of 300 DPI at your requested size and saved on a transparent background. (for example .png)
Preferred file types: .PDF, .PNG, .TIF
Accepted file types: .AI, .EPS, .SVG, .JPG, .PSD