Graphic Impact is a Local, In-house Manufacturer.  We Have One of the Largest Variety of Products That You'll Find Anywhere.  If It's Visual, There is a Good Chance We Make It!
Graphic Impact provides printed material, decals, t-shirts, and a lot more! We know what works best for your school. And, Graphic Impact, founded in 1989, brings over 30 years of experience with us to help you be successful. These are ideas that have worked for other schools. This includes school signage, banners, custom printed t-shirts, name tags, and any printed shirt you can imagine.
School signage can make a big difference in branding your school. We'll help you in picking the right school signs for directionals, traffic signage, and campaigning for the products that your school needs.
Graphic Impact supplies a variety of products for the education industry, including colleges and secondary schools:
Directional signage of all types
Announcement banners
ADA signs for new construction
Custom shirts from 1 to 10,000 for school functions, sporting events, and much more
Brochures, flyers, and booklets
Name tags and wall plates
Decals, any size or quantity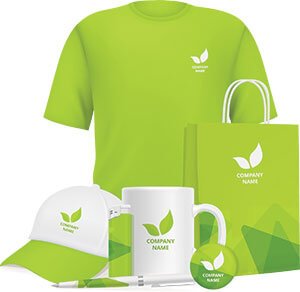 printing digitally in record time and at an affordable cost
We print school signs and shirts as well as posters to promote events at any size and without having a required minimum. And there's no set-up cost. We print outdoor durable signs, banners (huge ones that you see at the University of Arizona) and a host of promotional specialties that we manufacture in-house.
Using school web stores for fund raising programs
Do you know an (excellent!) SCHOOL PRINCIPAL (or, School Admin, PTA leader, or whatever) That is in Charge of Raising Funds for the School's Unmet and Unfunded Needs?
Maybe you like helping kids benefit from building extra funds to keep meal programs, sports, music & arts programs ALIVE and THRIVING for our kids.
Nearly every school has to (or has at one point) run a school store to sell uniforms, t-shirts, event items, spirit items, and more. But if you're like most school stores, you're spending too much to keep inventory or dealing with the hassle of outsourcing it to a local promotional products company, not to mention the TIME involved in this. YUCK!
So, no, this isn't for those that would rather do it the hard way by keeping an inventory, tracking orders, adding staff, taking payments, issuing refunds and exchanges, and all the other issues that come along with it.  We are looking for 1-2 more schools who want to use an EASY/Turnkey solution to generate added revenue by selling school spirit items, school uniforms, and more WITHOUT taking on the responsibility or the risk. The answer is a Graphic Impact School Webstore.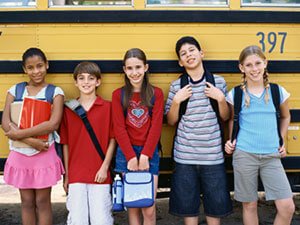 What do you get with graphic impact school web stores?
✓ We'll pay for and store all of the inventory
✓ Handle the collection of all orders (no matter the size)
✓ The ability to order just 1 item!
✓ No out of pocket costs to start-up & no long term contracts
✓ Generous payments paid directly to your organization
✓ Prevent the risk of paying for and accumulating unsold items
✓ There is no need to handle refunds, exchanges.
✓ FREE access to our designers to help you with seasonal spirit items, shirts, etc.
✓ Easy order taking through our mobile-friendly School Web stores
✓ Our staff works for you, no additional paying staff
✓ Complete reporting and accountability to your School or PTA organization
✓ Works for entire schools or even smaller clubs and sports
Again, these are not just for any school… these are for schools that deliver high-quality education by having a supportive (and ACTIVE) fundraising arm that keeps the school running. If you meet our requirements, you'll be one of the only schools in this area getting FREE access to these services.
About shirt printing and other apparel
When we process one of our custom printed shirts for school web stores, we print to the fibers in the shirt, not just on the surface, kind of like painting. Our shirts are just softer, breathe better, and generally feel better when being worn. Feel a Graphic Impact shirt and see for yourself. Unlike screen printing and other digital printing systems, our water-based inks are free of heavy metals, formaldehyde, and Alkylphenol Ethoxylates (APE), making them non-hazardous, non-toxic, and 100 percent biodegradable. As a water-free printing system with no need for any external processes such as pretreatment, steaming, and washing, our biodegradable ink and energy-saving process make this process the most eco-friendly printing solution on the market.
Remember, we're not a sourcing or advertising company.  We are a manufacturer and you will be dealing directly with the people that make the products.  No middleman!  And that saves you money.  Established in 1989, we have the experience to make your next project a success.