First, answer a few questions
Is this a temporary or permanent installation? Banners are easy to install and move from location to location. The sides of the material should be strengthened by sealing or sewing. There is no size limitation.
How important is the pricing of this sign or banner?  Banners are the least expensive way to advertise.  But a banner will never be able to compare, quality-wise, with a well-made sign.  When overall looks are essential, choose a sign. Thickness may also be necessary to the user.
Is this banner or sign for interior or exterior use?  If exterior, will it be exposed to severe weather conditions.  Some sign material, although looking great inside, will not maintain its appearance outside.  Foam core is one such material, and coroplast has limited durability outdoors.  However, there is one type of banner material, mesh, which works well in windy conditions.
How large is this sign or banner?  Banners in full color that are hundreds of feet long have been printed.  Sign materials, such as Aluminum or PVC, are not available in lengths greater than ten feet.  One material with the trade name of Lexan is a choice for sign faces in much larger sizes.
What is the viewing distance of this sign or banner?  If the viewing distance is more than 6-8 feet, a banner will do the job.    With newer printers, companies such as Graphic Impact colors seem to jump off the surface.  They are less expensive and are easy to produce at any size. Our company has discovered that latex inks are more durable, produce a wider color gamut, and are friendlier to the environment.
In what type of location will this sign or banner be installed?  A banner is a banner is a banner.  If your site encourages close-up viewing, choose a sign.  Pack a company to work with that has the experience to help you choose the suitable material (and there are many) and sizes.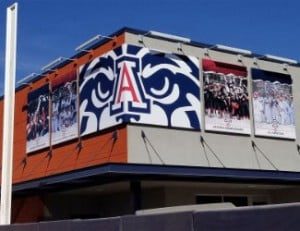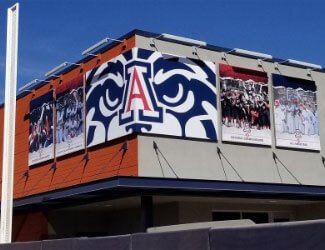 A Sign or banner? What's Next?
Understanding your choice and using your next banner or sign will allow Graphic Impact to put their over thirty years of experience to work for you.  This is the reason that customer service representatives, product specialists, and designers are made available to you.  It would help if you took advantage of these FREE resources.