University of Arizona T-Shirts and Other Products You Personalize
Design Full Color UA T Shirts On-Line For That "Wow" Factor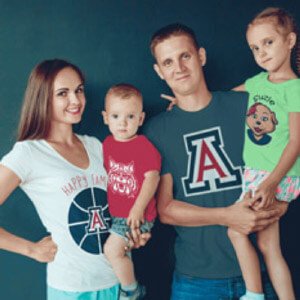 University of Arizona T-Shirts, Sizes & Colors for the Entire Family
This post discusses how easy it is to design and order custom University of Arizona T-Shirts on our website. All the products you order will be licensed.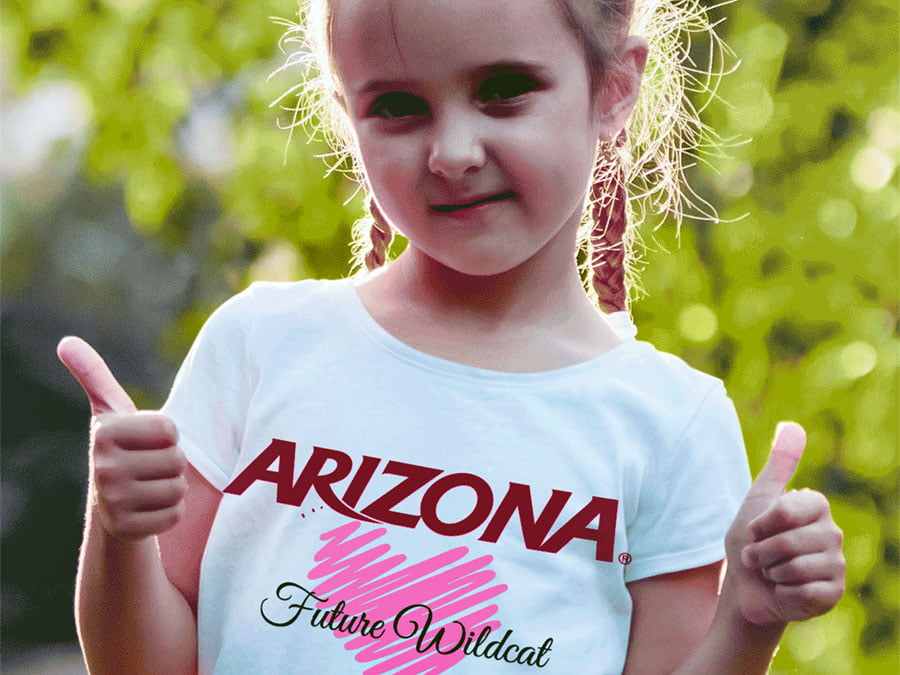 Customized University of Arizona T-Shirts make the perfect gift. Add names and select the perfect logo. A great way to celebrate a holiday or birthday.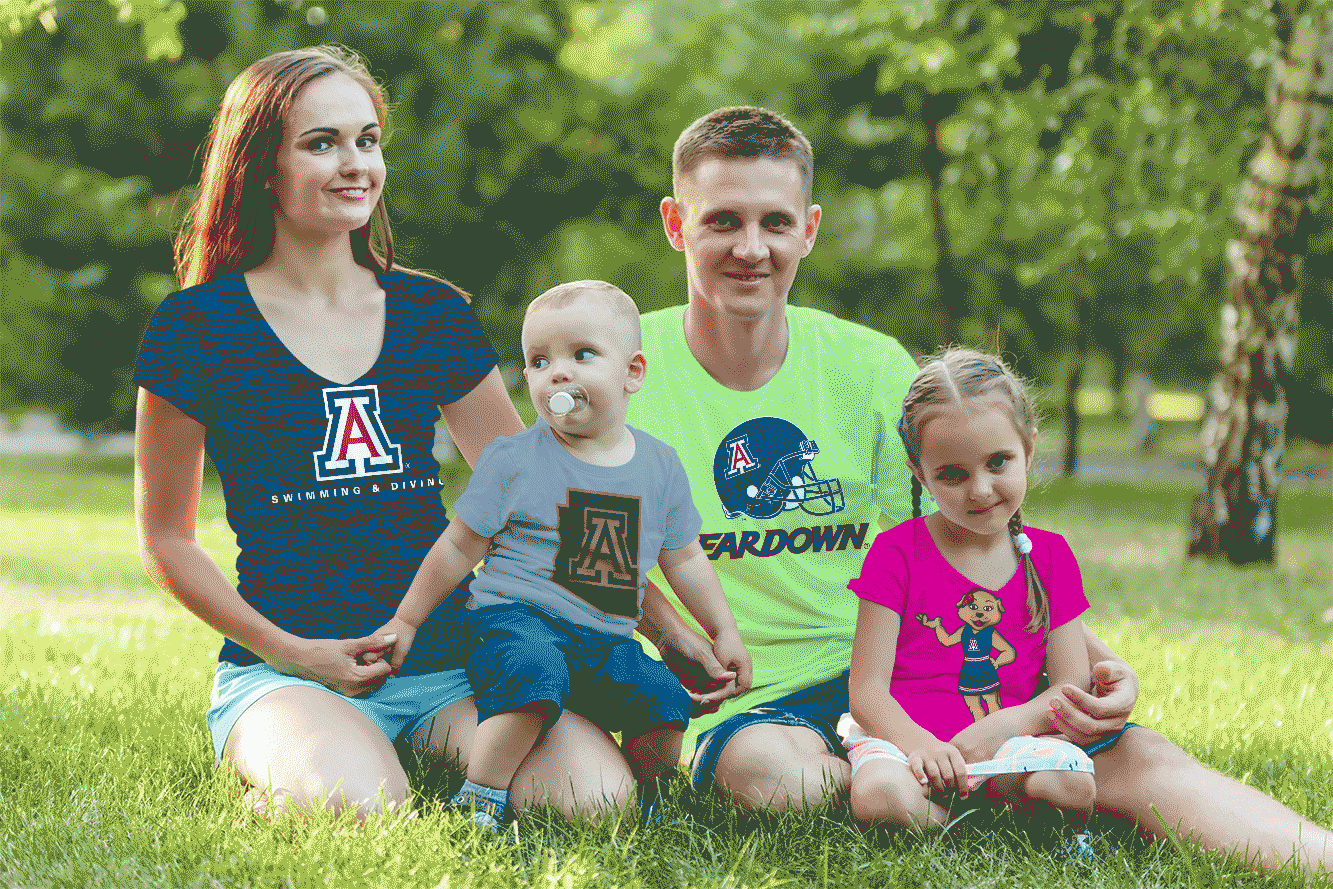 We take care of the licenses for the shirt you design. That includes your name, unique design and a much more. Long sleeve Tees and Hoodies are also available.
University of Arizona licensed supplier. Soft feel, full color, environmentally friendly.
It's a fact! Full color University of Arizona T Shirts will get noticed. What a great way to call attention to your UA brand and attract an audience. Become a fashion designer as you decorate your own UA T-Shirt. Plenty of artwork from which to choose and over 100 different typestyles and University of Arizona logos. Start with an ordinary shirt and make it extraordinary. You are the designer! That's the Graphic Impact difference. You'll see it in the creativity, full color, increased durability, and in the one business day turn-around time.
Full color eco-friendly inks. Protect the environment and your skin!
So if you could select printing that held up to the elements longer, with more vivid color and higher resolution (photographic quality), wouldn't you do your part to help the environment? That's the way Graphic Impact feels about it. And that's why we've chosen to use patented GREEN inks for our T Shirt printing, that are safe for the environment. This GREEN, full color printing system for University of Arizona tee shirts is unique to the industry. These are 'soft feel' shirts with a high durability factor and colors that stay bright wash after wash. Want to know more or see some samples? Just ask!
Not just University of Arizona t-shirts, but a lot of other customized products
Graphic Impact produces a variety of products. Not only University of Arizona T-shirts for our customers. Other products such as canvas prints, hoodies, aprons, water bottles, coffee mugs, and note cards are also available. We offer already designed products. And also allow our customers to design their own University of Arizona products right on-line and on our designer website. We supply folders of photos, images and clip art for your use. There is also a folder of approximately 25 official University of Arizona logos that you can apply to your decorated products. We tried to select the logos most requested by our clients.
Who is the IMG/CLC? (collegiate licensing company)
Nearly 200 colleges throughout the United States use CLC to manage their brands and protect their logos. A thorough review of any company licensed by IMG/CLC is required and various fees and royalty payments are a must.
Many companies licensed by IMG/CLC have been approved to fabricate products for more than one college you should be aware that some stores produce unlicensed and counterfeit apparel and other merchandise. These companies, if found, will have to pay stiff penalties and most likely will never be able to license college apparel. You can tell if the company you deal with is licensed because a hologram and identification tag will be attached to the item.
Graphic Impact has been CLC approved to fabricate various University of Arizona products. This allows our clients to design University of Arizona t-shirts right on-line.
Approval by the University of Arizona allowing certain companies such as Graphic Impact to produce apparel and other products for use by the various departments at the University.
The University keeps its own list of vendors (companies) that are allowed to produce products for University of Arizona departments and each project, or design, is submitted to administration before a product is fabricated. These designs must be in complete compliance with certain branded logos. Some companies produce products for internal use without being an approved vendor. This is not considered legal and may result in some type of punitive action by the University. Graphic Impact is an approved University of Arizona supplier.