Faux Canvas Prints- You May Not Be Able to Tell the Diference
Faux Canvas Prints. EZpix, the quality without the price tag
Looking for the quality of a high cost canvas print but without the canvas print price tag? Welcome to Graphic Impact! Until now, cost has held people back from turning their beautiful photos into canvas prints. But no more. With EZpix faux canvas prints from Graphic Impact, your photos can have the look of artist quality canvas prints. And the best part is EZpix are less than half the price. Finally, turn your favorite photographs into a beautiful, inexpensive faux canvas prints. You can't beat that.
Our sizes range from 5×7 inches to 40×60 inches, you're free to find the perfect size for your gifts, home or office. Thanks to our pre-creased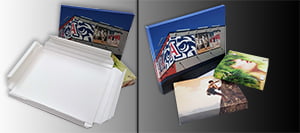 folds, EZpix canvas ships flat and is easy to assemble, which means your photo will arrive flawlessly, even if it's shipped half-way around the world.
Now, you're free to share your favorite canvas picture prints with anyone. Whether you send one as a gift or create one for yourself, you'll love how EZpix prints are made to last and seem to float when they placed on your wall. Find-out more at TucsonPrintedCanvas.com,
So, get ready to transform your photos into canvas picture prints with the help of EZpix. EZPix from Graphic Impact makes the perfect gift for any occasion. When you're looking for the least expensive canvas prints, you can trust Graphic Impact for the same exceptional quality and service that you've gotten over our last 25 years in business.
EZpix Faux Canvas Prints. The Chance to Make Your Favorite Photos Into Something Special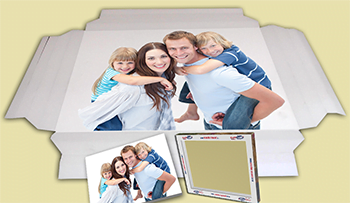 You really can have the best of both worlds – high quality canvas prints at the lowest price. EZpix is your solution for cheap canvas prints. Your canvas prints will be rich with color and printed on materials built to last, all at a price you can afford.
You see, canvas picture prints from Graphic Impact can be cut to meet your specific needs. With numerous sizes available, most are ready within 1-2 business days. Stop by our convenient location at Craycroft and Speedway in Tucson and we'll let you see how it all comes together.
In a hurry? EZpix are available for rush orders and rush delivery. Shipping your canvas prints flat is easy with EZpix. Remember, Graphic Impact is the only place you can get EZpix. You can be sure your canvas prints will get to those you love safely. Order your EZpix on-line or visit our stores.
Questions? Just talk to one of our designers at 520 795-7446.