Custom Embroidered Shirts – A Classy-Looking Way to Spread Your Brand
What is Embroidery?
Embroidery and digital printing are two great choices for decorating shirts. We suggest a phone call to discuss your needs so that we can suggest the right solution.
Embroidery is a classy-looking way to put your logo or message onto fabric items. Embroidered shirts are a common method of a larger corporation displaying their brand. Embroidery is considered a high quality print method that is somewhat more costly than other print methods.
Custom Embroidery is the technique of decorating apparel, fabric, or other materials with needle and thread. Embroidery may also incorporate other materials such as sequins, rhinestones, and sometimes even yarn. We have heard of it being produced by hand, but in the larger commercial markets it is done by machines complete with a computer processor that has been specifically developed for embroidered shirts.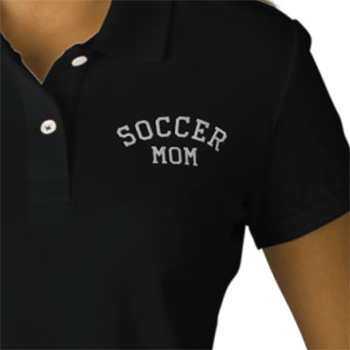 Custom polo shirts, specifically custom embroidered shirts, are the most popular products on the market. They are affordable and show off your corporate logo with style. Many times, and depending on the embroidery process, you can buy a single shirt without a setup fee. With Graphic Impact, you can be sure that your custom embroidered shirt project will come out looking great! When you think custom embroidered shirts most people envision a standard polo shirt. Don't overlook the fact that t-shirts can be custom embroidered just like any other shirt.
We suggest that embroidery should primarily be used to produce small logos or designs on a product that are minimum number of colors. It is not cost effective to do a large design that cover large areas. For designs that cover a large area, please consider that a digital printed shirt might be a better solution. Or considered using both digital printing and embroidery in your design.
Questions?
Please feel free to contact our designers at 520 795-7446. As the manufacture, you'll be dealing with the people that actually do the work. There is no middle man and the savings well be passed on to you.
Graphic Impact, a Tucson, AZ company was founded in 1989.