Visitors to our website were also interested in these products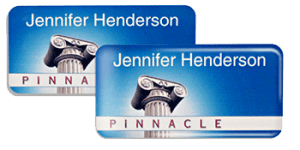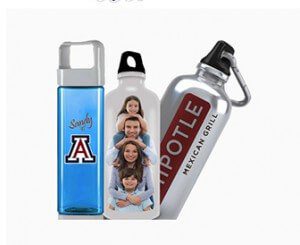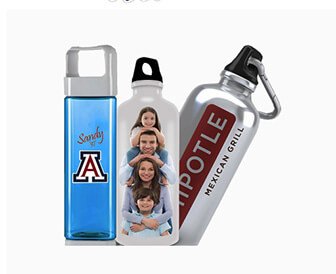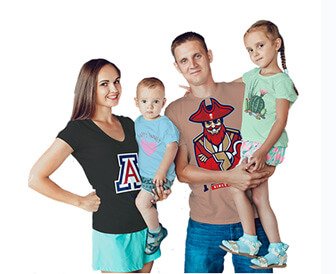 Personalize each vehicle magnetic sign with your company's logo and name — Big and bold! And remember, the colors you pick can make a big difference.  Potential customers will receive your message as you pass them on the street. Studies have shown that up to 40,000 people will see your vehicle magnet message on a typical city street each day.  It's quick and easy! You'll find photos, images, and clip art that we've made available for your use.
Show off your brand's style with our name badges that are available in plastic and aluminum. We are providers of Tucson-produced, printed full-color name tags, or engraved name tags. Because of our capabilities, we can fabricate these name tags to any size and shape. Prices are very economical because our magnetic name tags and name badges are used by some of the southwest's largest companies. You will benefit from volume pricing.
Bottles are printed with extended durability directly onto the bottle. Our delivery times make others seem slow. We will print one to thousand's bottles for you. We will not charge you a set-up fee, and there is no minimum quantity that you must order. Now it is possible for you to have your favorite photo, company logo, or name printed directly in photo quality high resolution.
NO MINIMUM FULL COLOR T-SHIRTS