---
Car Door Magnets. A Moving Billboard?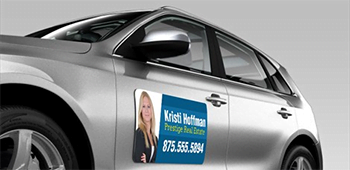 If you are looking for an inexpensive way to market your business or organization, then Graphic Impact's car door magnets just might be the answer. If you're on the move a lot and many people see your vehicle, then why not transform it into a moving billboard with our industrial-strength car door magnets? Graphic Impact's car door magnets fit tightly onto any smooth metal surface. They are easy to remove and won't damage your car. They are dull color, durable and we even add a clear coat to double the exterior life at no cost!
Personalize each car door magnet with your company's logo and name — Big and bold! Potential customers will receive your message as you pass them on the street. Studies have shown that on a normal city street up to 40,000 people will see your message each day. So visit Graphic Impact and let us help you design a set of our popular car door magnets to show off your brand.

Interested in designing your own car door magnets?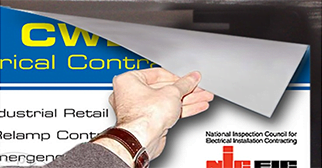 Visit our designer online website. It's quick and easy! You'll find photos, images and clip art that we've made available for your use. Can't find that special photo for your car door magnets. Just call! Chances are we have it. There's never an extra charge. Then just add text, choose a size template and you're ready to go. Normal delivery time is 1–2 business days.
Caring for your car door magnets
To maximize the life of your car door magnet we suggest that you regularly remove and clean it, as well as the area of the car underneath. If you won't be using your vehicle magnets for awhile, but sure to lay them down on a flat surface to keep them look great.
If you have any questions please get in touch with one of our designers at 520-795-7446.